Furniture upholstered in velvet has a sense of grandeur unmatched by any other fabric, catching the light with a beautiful sheen and bringing interest to even basic pieces.

Velvet is versatile and there are many ways to work the look, from cosy parlour chic to glamorous princess boudoir. Whatever your style, the richness of colour and plush finish will give an instant luxurious feel to any room.
Velvet comes in so many different fibres and types that it can work well in almost any environment.  It can be made from silk, cotton, wool, viscose, linen, polyester, mohair or a combination of more than one fibre and you will therefore find that pricing varies a great deal. Whatever your budget, taste or style, there is a velvet fabric to suit you.
In a busy family home, velvet's reputation for being high maintenance may be a concern. In fact, the varieties of velvet wear differently, so it makes sense to select the right type for your environment. The most luxurious type of velvet is pure velvet, created from a mix of acetate and viscose. It's easily identified from its opulent sheen. A mix of viscose and silk is a little less expensive and more shimmery. Then there's velveteen – made of 100% cotton, with a much shorter pile. Velveteen costs a lot less but it's more hardwearing. Polyester-mix velvets are also easier to clean and more durable for the family environment.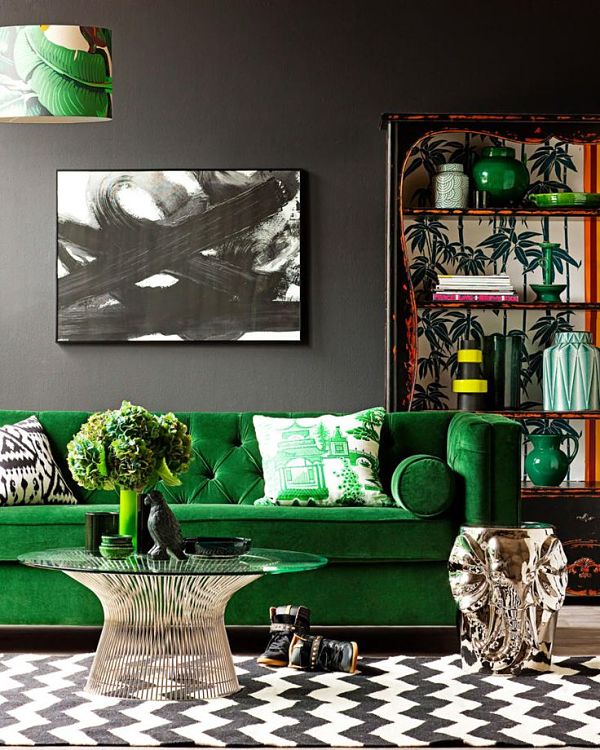 A safe way to introduce a beautiful velvet finish into a busy family home is to choose wallpaper with a velvet-feel, like this Kelly Hoppen Rose Gold and Taupe wallpaper. This brings the affluent look of velvet into your room with less worry that your children or pets will damage your investment.
Around the house, just a small touch of velvet can add instant indulgence to any space. For a luxuriant bedroom, a grand headboard covered in velvet adds instant opulence, or go all-out with this fabulous Matisse Oyster Velvet Bed. Choose a few silky cushions and a faux fur throw to create a look of sheer extravagance.
For a quick way to introduce the beautiful texture of velvet into the living room, add a cushion or two, or introduce an elegant lampshade. For a more dramatic look, pick a sofa or chaise longue that is completely upholstered in this beautiful fabric. The rich, jewel shades are undeniably ostentatious and the lush fabric feels super comfortable, making it an exquisite choice for your seating.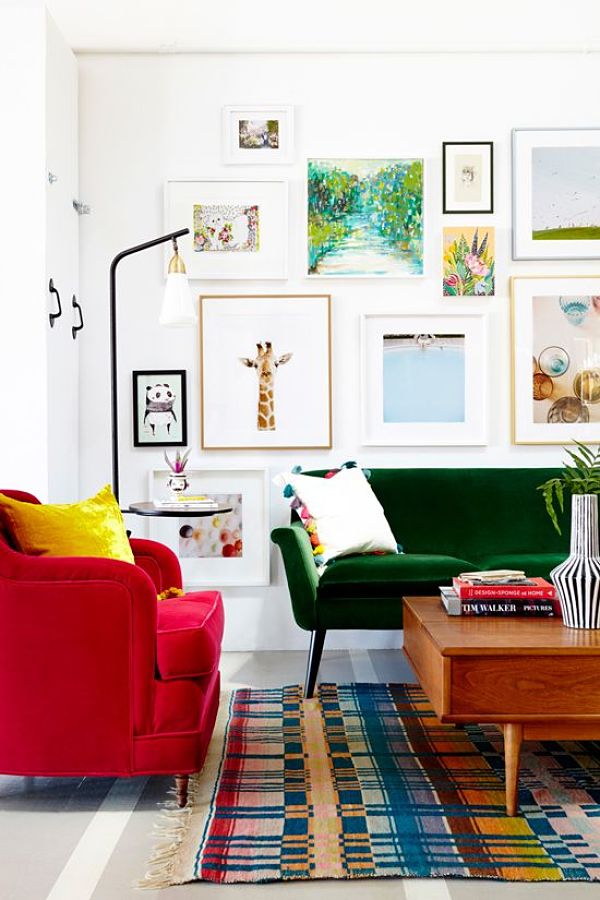 A simple armchair upholstered in velvet instantly raises the stakes anywhere in the home, creating an almost stately feel – try this Bristol Soft Velvet Mystic Chair. Velvet chairs at the dining room table work especially well with rich woods and can make the most basic of tables look like an expensive suite. For added grandeur, choose pieces with a gold finish; or introduce diamante for lavish, ritzy glamour.
The soft sumptuous feel of velvet fabric makes it the ideal fabric choice for a rug that just begs to be touched, adding warmth and elegance to any room. Team with gilt antique metallics and crystal accents for chic parlour glamour.
At the window, velvet curtains can be a little 'old theatre'. The way to make them really work is to use an excessive amount of fabric and steer clear of pelmets to keep the look dramatic rather than dated.
Image credits: eclecchic.blogspot.co.uk, interiorsbystudiom.com, bloglovin.com and soane.co.uk