Want to add storage to your dining room? Sick of clutter and miscellaneous items lying around? – The perfect way to incorporate essential storage into your dining room is with a sideboard.
Available in so many different sizes, styles, shapes and colours, a sideboard will not only provide handy storage for your dining room, they can also provide a beautiful decorative image.
Typically offering drawers and/ or cupboard storage space, the sideboard provides fantastic storage for crockery, glassware, table cloths and much more.
Before choosing your ideal sideboard, take a look at these points below. Hopefully you'll fine them helpful.
1) Mix! You don't have to match.
Whether you're into cozy country or sleek contemporary style, there's a sideboard to suit every dining space. Just don't be tempted to choose one from the same range as your other dining furniture – it's meant to stand out, not blend in.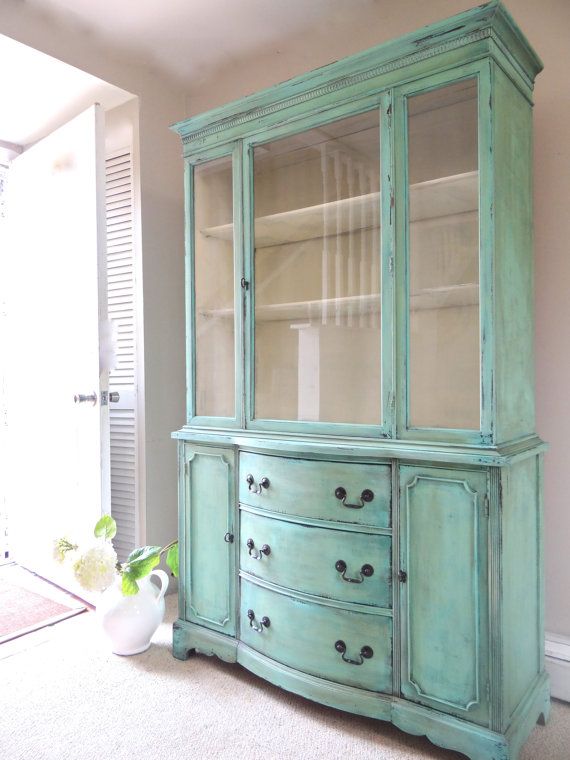 2) Choose the right proportion
Sizes do vary from the standard two or three door sideboards, to the more, 4 door or even options with drawers. Work out how much space you can spare and don't let the sideboard dwarfing the room or vice versa.
3) Doors or drawers?
Don't forget the obvious – a sideboard might have a fantastic look that you absolutely adore, but, will it provide you with the space you need in your dining room. It has to be practical as well as beautiful otherwise it's just an expensive room ornament.
Image sourced via Pinterest. Credit: etsy.com.