So often shoved into the back bedroom or a box room, the home office is traditionally relegated to the smallest room available. With computers growing ever smaller, there's a misconception that a small square foot area will suffice for the home office – however (particularly for those who work regularly out of a home office) important items and fixtures start to build up and require extra storage. Here, we take a look at six genius storage ideas for your home office.
Lego Desk Organiser
If you find your desk is full of clutter, wires and personal effects – this simple and quirky hack can help you organise the desk quickly and effectively. Simply glue a long flat Lego strip onto the side of the desk, and use key rings to hang your personal effects such as keys and USB sticks as below. Lego men can also attach to the strip and their hands are perfect for holding wires to help ensure they don't be tangled and messy.
Under Desk Storage
Unless you're prone to spinning in your office chair or restless leg syndrome, the underside of your desk can be a useful storage option which is so often under-utilised. Important fixtures such as external hard drives, USB ports and plug adapters can be simply and efficiently stored on the underside of the desk using a strong glue or Velcro.
Alternatively, hooks can be screwed into the underside of the desk from which baskets can be hung – providing storage for disks, files and stationery.
Table Nests
The king of space efficient storage solutions, nests of tables can make the most of the space available and offer a range of storage options in the home office. Requiring little space, the tables can all be reserved for the home office or spread throughout the home.
Check out FADS's great range of Nests of Tables, here.
Back of Door Filing Unit
Important files, documents, folders and trade magazines can be attached to the back of the office door with the help of a hanging magazine rack. Taking up minimal space, this addition can be used in place of a traditional magazine rack.
The Fold-Down Desk
If the room only moonlights as an office on the side of its primary duties, a fold-down desk can be a fantastic space saving option. Folding down from a wall-mounted console or directly from hinges attached to the wall, the fold-down desk requires minimal space.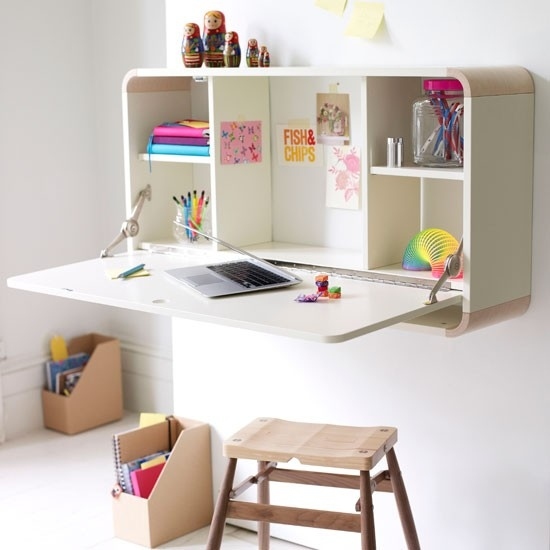 Alternatively, the underside of the desk could support a whiteboard surface for group work if the office sometimes offers an area for brainstorming sessions.
Above Desk Shelving
The wall space above and behind the desk is so often wasted – reserved for little more than a clock and a motivational poster. Utilise this space effectively and efficiently by placing a couple of rows of shelving on the wall. These shelves can be used to store a wide range of different office essentials and reference books.
Shelves can be made out of almost anything from old ladders to disused wooden pallets. Bookshelf Porn provides a lot of ideas if you need a little inspiration.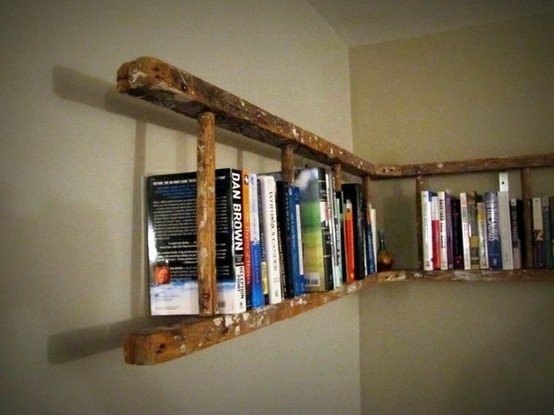 For a full range of FADS's fantastic furnishing ideas for the home office or throughout the home, visit our homepage or give our dedicated team a call on 01778 562803 now.