With the holiday season long past and the winter months behind us, our thoughts in the spring and summer turn to entertaining friends and family.

Long days mean leisurely days out and entertaining at home in the garden. As a result, we may have more guests staying the night, whether it's relatives from afar, visiting friends from abroad or just the odd mate who has a bit too much to drink at the BBQ and beds down for the night!
What can you do to make sure those planned or last minute guests feel comfortable in your home? There are always things you can do to ensure your guests have a great visit, from the smallest details to the more obvious. Of course, this all works particularly well if you have a dedicated guest bedroom or if you have a multi-use space that operates as a guest bedroom but these tips can be applied even if it's just a pull out sofa for the night! So I thought today we can talk about making your guests walk away feeling like they've just been staying at an amazing hotel – truly with "rock star" treatment!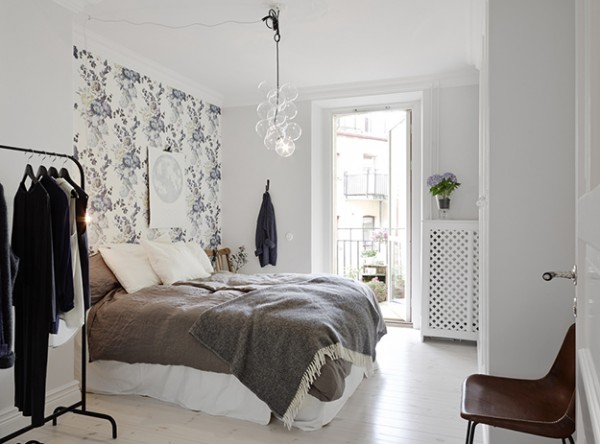 First up, the most obvious… You should always have a set of crisp, clean, good-quality sheets at the ready for last minute guests. Having great bedding always lends to a great night's sleep so make sure your guests are getting the star treatment with a high-quality thread count. As with all bedding, buy the best you can afford.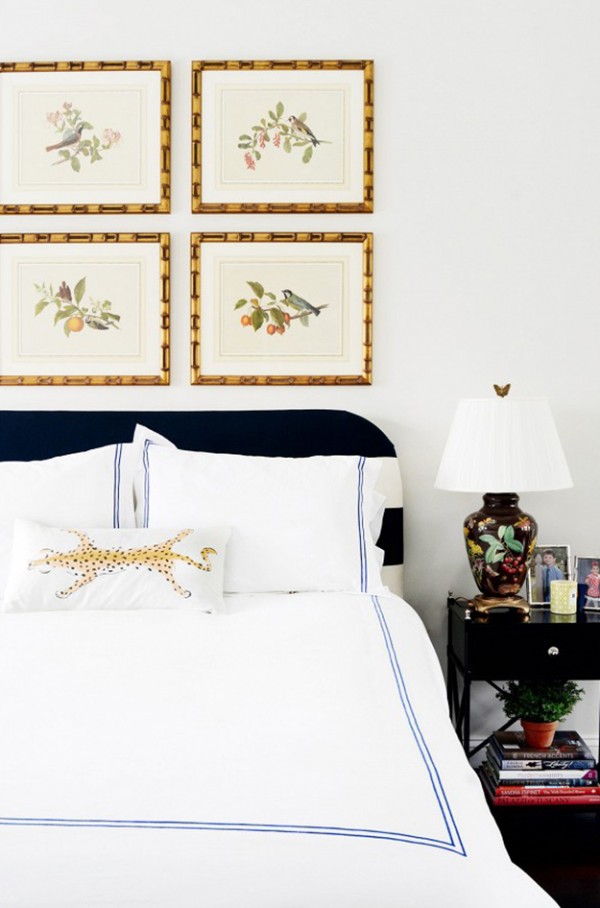 Have an extra blanket folded at the end of the bed in case they get a bit chilly in the night too. A great looking throw at the end of the bed always gives a space a luxurious finish.
A set of clean towels (preferably a matching set!) is a given. Be sure to include at least one bath sheet, a hand towel and a face towel for each guest.
Have a fresh pitcher or carafe of water at the bedside table to quench your guest's thirst and be sure to refill it with fresh water for every night they stay. Want to go the extra mile? Consider a small tea or coffee station in the room so guests can help themselves in the morning.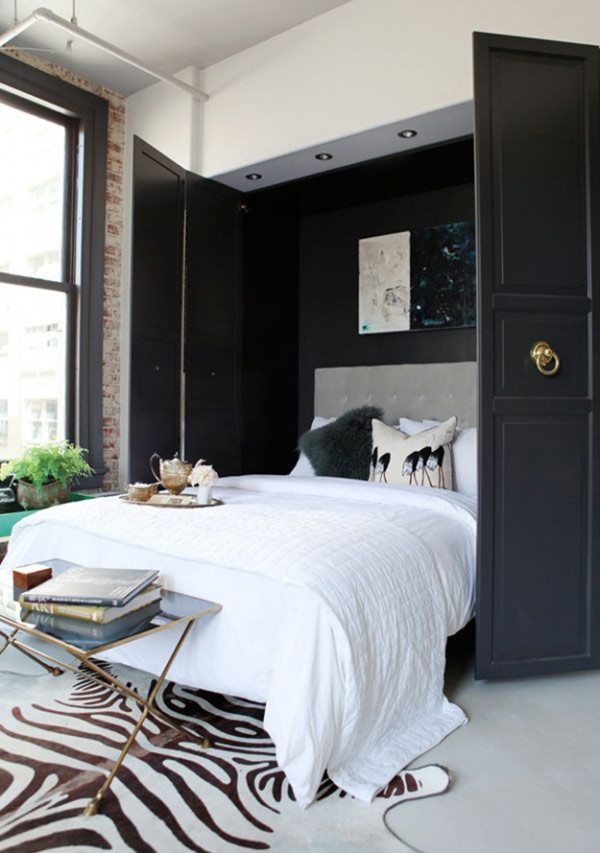 It's always helpful to have a free plug socket somewhere in the space (preferably near the bed) to allow your guests to plug in and recharge their phone overnight. And don't forget to share your wi-fi password too!
Leave some room on a hanging rail or in a wardrobe to allow guests to hang their clothing. You can also clear out a drawer in any storage you may have and be sure to let your guests know it's there waiting for their items.
Fresh flowers always set the scene in any room so a small vase of blooms on a bedside table creates a lively welcoming atmosphere. Be sure to change them out if they start to droop a bit during a longer stay.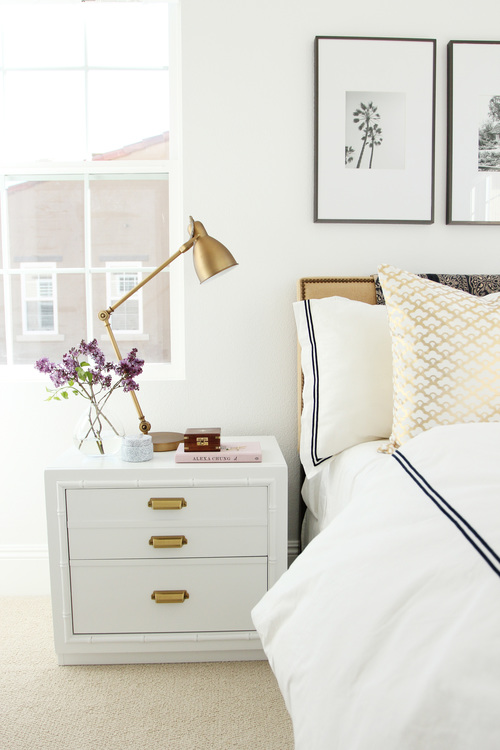 On the bedside table, a small empty bowl is always great to corral any jewellery or a watch for guests to remove and not lose track of during their stay.
Consider a small box of travel toiletries just in case your guests have forgotten something – shampoos, conditioners, body wash and moisturiser. A new toothbrush and a small tube of toothpaste along with a small disposable razor is always helpful too. Want to go the extra mile? Consider including some luxury bath products to up the 5 Star factor!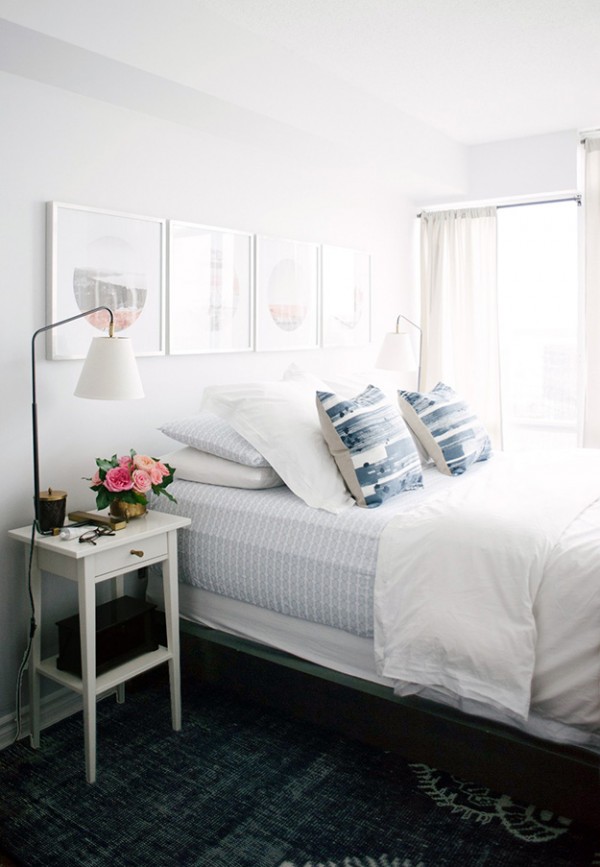 Leave a selection of books and magazines you think your guests might enjoy in the room as well. If they are staying for a longer time period, you might want to also include a map of the area and highlight any great sightseeing spots they might want to take in during their visit or restaurants you would recommend.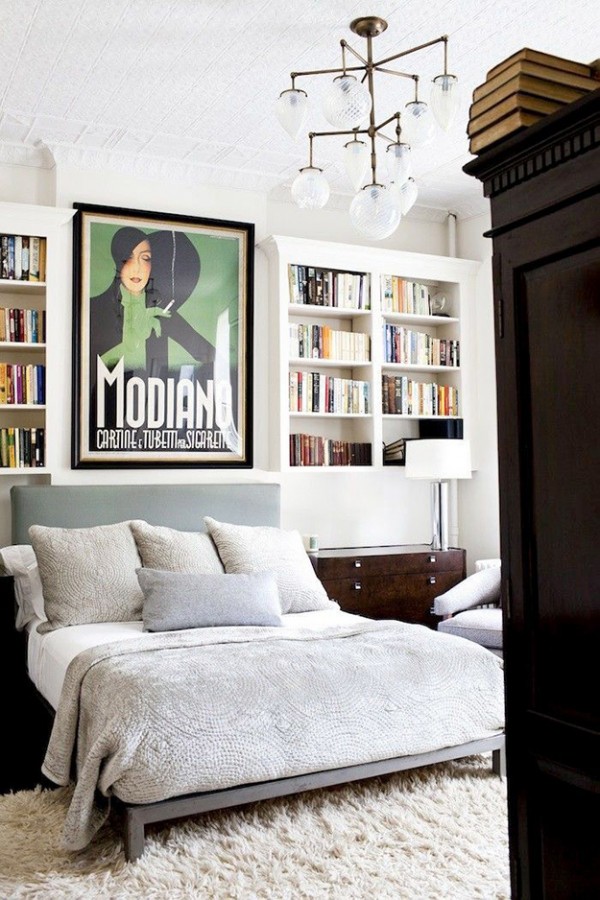 Consider leaving a fresh bathrobe and new slippers for each guest (always in crisp, clean white!) for a real taste of luxury.
And for a final flourish, a small bowl of chocolates or sweets will create a luxury hotel feel without a lot of effort.
It's the little things that clearly add up to a great stay in your home so make sure your guests feel welcome at all times with these little tips! Is there anything you would add to a luxury stay in your own home? I'd love to hear your ideas!
 Take a look at our stylish range of bedroom furniture to revamp your guest bedroom!
Image sources: Entrance / Design Darling / Caitlin and Caitlin / Studio McGee / Lark & Linen / Nicole Franzen for Remodelista