Combining clean lines, sleek furnishings and neutral colour, modern minimalism is the epitome of contemporary style.
In recent times, modern minimalist has emerged as a prevalent décor option for many households, providing a sought after escape from the current retro craze. To help you get the look, here are some hints and tips on how to achieve a modern, minimal look in your home.
Declutter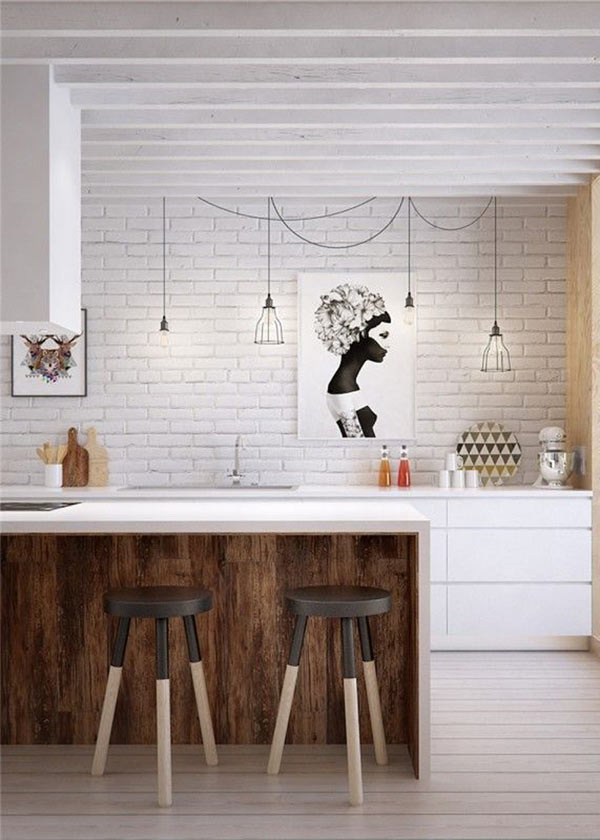 The first step to take when modernising your home is to declutter and organise your living space. Start by assessing and considering the items you could do without; this could include anything from disused books and multimedia, to old towels, crockery and ornaments. Instead of simply throwing these unwanted items away, take them to a charity shop – like they say, one man's trash is another man's treasure.
Get stern with storage
After sorting through your surplus stuff, it's time to get serious with storage. The key to achieving a minimal look through your home is to hide unsightly clutter, do away with unnecessary titbits and generally keep a clean, tidy and well-organised abode. To create space for redundant items, consider updating your storage. For the dining or living room, try an eye-catching sideboard like the Jual Cube Walnut & Black Glass Sideboard, and in the bedroom: opt for a large, contemporary chest of drawers like the Black High Gloss & Walnut Chest from Lynx.
Choose contemporary wall colour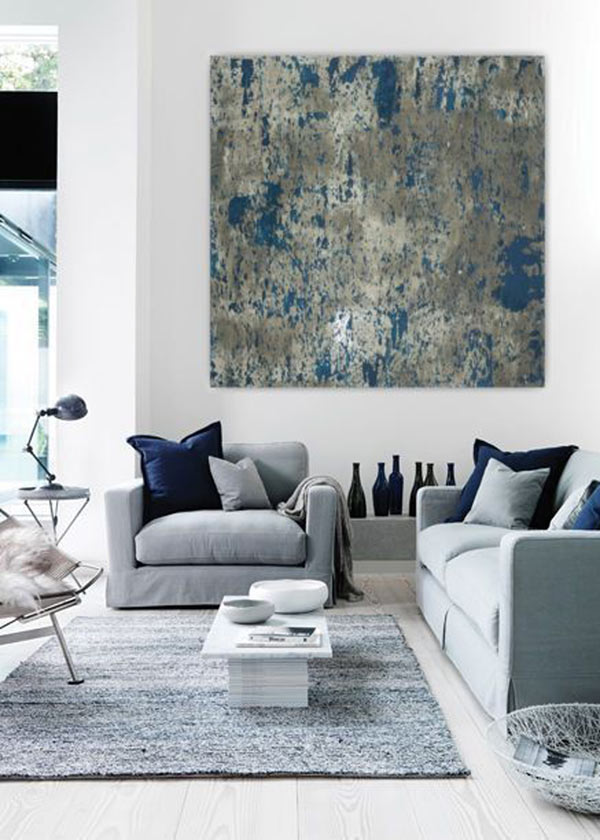 Before you begin buying new home furnishings, it's important to consider wall colour. Some colours denote modern, minimal design more than others, so it's critical you spend time choosing the right shade for your room. For years, monochrome colours like white, black and grey have been the go-to hues for attaining a modern and contemporary look; combining these with natural wood elements will provide a warmer, more welcoming feel in your home. If the space is small, go bold with whitewashed walls to maximise light and give the room a refreshing, neutral feel.
Add eye-catching modern furniture
Just because your room is modern and minimal does not mean it has to be boring – quite the opposite, in fact. With the right furniture, you can achieve a bold, interesting space that will impress your guests and put a real stamp on your home.
For the living room, opt for a sofa with straight lines and neutral upholstery – the Mindy Grey Fabric 3 Seater Sofa would make a great choice – whilst the Curvo Rectangular Clear Glass Angled Coffee Table would make an eye-catching addition and amplify the room's minimal look.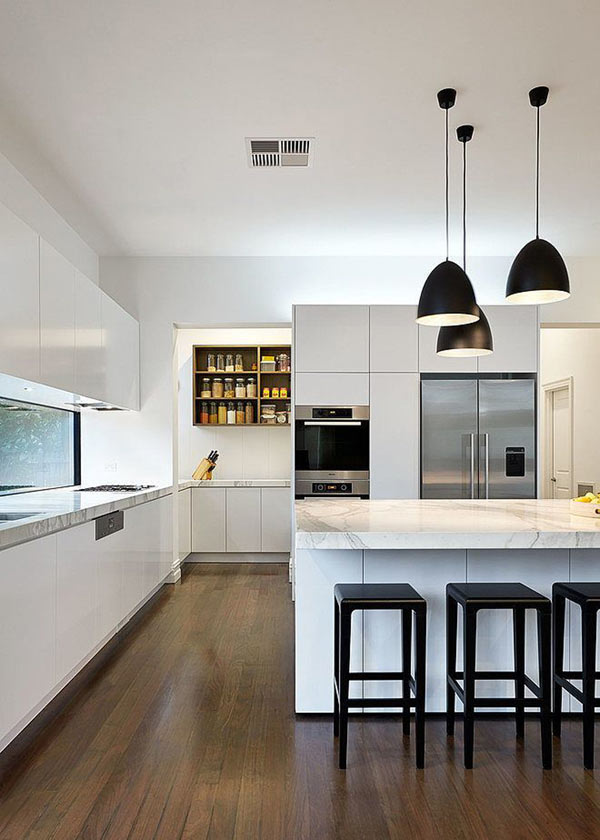 To achieve a modern, minimal dining space, glass dining tables will give the room a stylish look without appearing bulky or cumbersome. A great example of this is the Xantos Clear Glass & Walnut Table. With space for up to 6 people, this stylish and beautifully crafted table will make a stunning addition to any dining room.
Give your bedroom a clean, modern feel by swapping your bed for a contemporary alternative: The Milan White Faux Leather Bed combines a large bedhead with chrome-finished legs to give a modern and minimal look, whilst the oak finish of the West Ontario Oak Bed will amplify the room's natural elements.
To discover more top tips on how to achieve a modern and minimal look in your home, visit the FADS Inspiration page or give our experienced team a call on 01778 562803.
Images sourced via Pinterest. Credits: tmagazine.blogs.nytimes.com, bloglovin.com, designyoutrust.com, etsy.com and trendland.com