You aren't dull, so why is your home? Some interior designers have long told us neutral is best, but at FADS, we disagree.
So ditch the bland, neutral colour scheme and go bold with bright brush strokes and in your face furnishings. Studies show adding colour to your home has a number of health benefits, so be brave in the paint aisle and pick shades that will make your home pop. Below, we've provided some hints and tips on how to add some much-needed colour to your home in a few simple steps.
Be Bold With Furniture
Painting walls is all well and good, but there's a limit to how much colour you can add to vertical surfaces. Use too many shades and you risk the room looking messy, cluttered and confused; too few, and it'll look equally as drab. Instead, infuse your home with colour with bold, bright furniture. Whether you're in the market for a new bright sofa, bed, bookshelf or kitchen table – choose the boldest, most colourful furniture you can find to maximise the interest and visual appeal of your abode.
Start Small
For those weary of adding masses of colour all in one go, start small and introduce patches of colour slowly until you find a level you're comfortable with. Bright colour can take some getting used to – particularly if your home was neutral prior to painting – so it's wise to add colour in small doses.
Start by punctuating your living space with flashes of colour in the form of cushions and other soft furnishings. Once you're comfortable with the new shades dotted around your home, take a deep breath and add a bright feature wall or two. Pretty soon, your home will be transformed into a bright, fun and altogether happier place.
Spruce Up Existing Pieces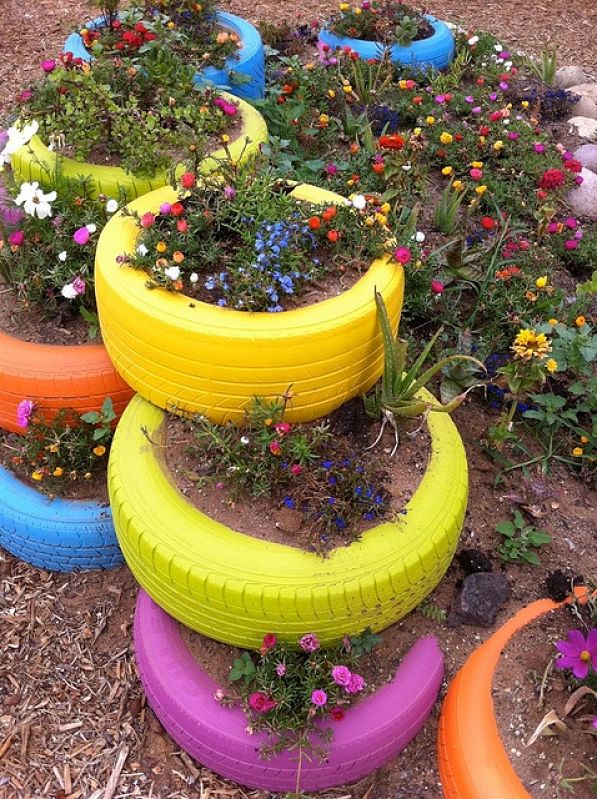 Before you scrap your old furniture in favour of a brighter, fresher model – listen up: instead of trashing boring pieces, why not update them? Sometimes a lick of paint is all it takes to take a table, bureau or chest of drawers from drab to fab –and it'll cost you a lot lesser than buying new piece of furniture outright.
For wooden furniture like wardrobes, coffee tables and cabinets, high-quality gloss paint in a bright shade will completely transform the piece. If you're upcycling soft furniture such as dining or armchairs, choose a bright textile and have a seamstress re-upholster the furniture for you.
Add Colour and Interest with Wall Art
If you're torn between neutral and colourful decor, a great way to introduce a pop of colour to your home is to add vibrant, multi-coloured wall art to plain walls. At FADs, we have a range of wall-art in an assortment of shapes, sizes and colours – all of which will help give your room a dash of colour and interest. The great thing about wall art is that it reflects your personality and interests, helping you to put a personal stamp on your home.
Create a Bold, Bright Floor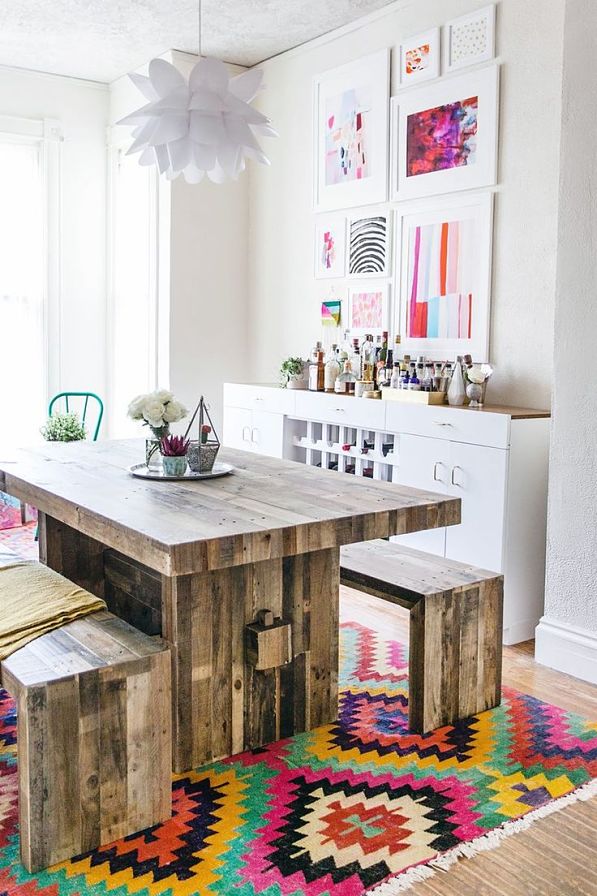 Flooring is too often overlooked when it comes to the annual makeover, but ignoring it is a waste of potential. Rather than covering your floor in a bland carpet or laminate, choose a bold, eye-catching surface that will make guests stop and stare. If you're worried about going overboard with a bold carpet design, add brightly coloured or patterned rugs to ensure your floor stands out like the rest of the room.
Whether you're in the process of decorating or are simply seeking design tips, FADs have a great range of furniture and homeware to help you create a bold new look in your home. To browse our complete range of products, visit the FADs homepage or check out our Inspiration section for room-to-room design and decorating tips.
Images sourced via Pinterest. Credits: abeautifulmess.com, infojardin.com, inmyownstyle.com, and lialeukinterieuradvies.nl.