From the late twenties until the early sixties, larger than life glamorous movie sets provided the inspiration for Hollywood Regency interior design.

The glitz and charm captured on the silver screen was first brought into our homes by the likes of William Haines and his partner James "Jimmie" Shields, Dorothy Draper and Billy Baldwin, the "dean of interior decorators". In more recent years, Hollywood Regency style has seen a huge surge in popularity with modern designers taking inspiration from the grandiose looks of old. Here, we show you how you can bring a touch of Hollywood glamour into your home, whatever your budget:
Colour palette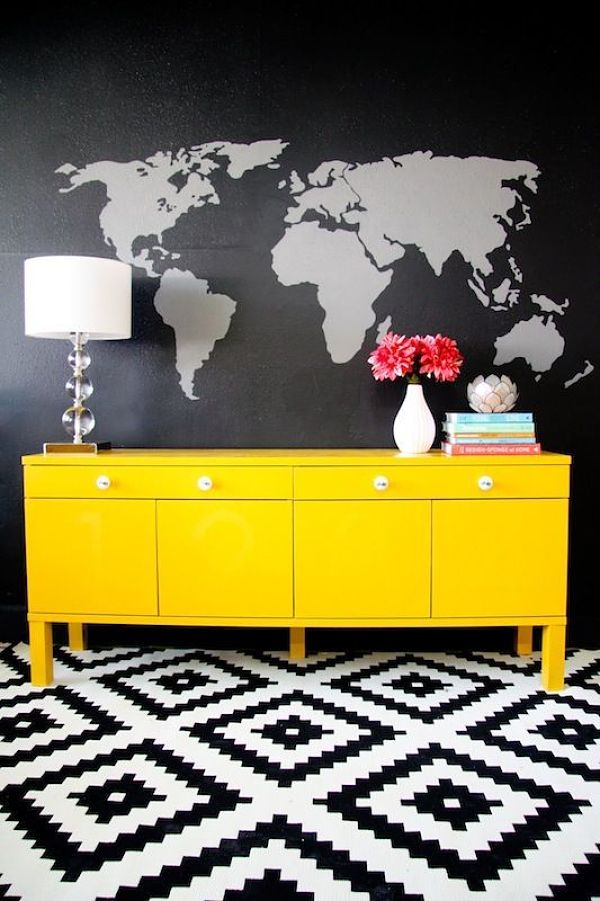 Hollywood interiors made heavy use of blacks, whites, greys and silvers in a way that was anything but boring. The overriding theme was drama and so room features would often be exaggerated. Walls, doors and even ceilings might be painted dark grey, brilliant white or black with contrasting coving and wood trims used to define the space. Get the look by choosing black patterned wallpaper such as Kelly Hoppen's vintage flock damask design. Keep the room bright by contrasting with plenty of white areas and bright furniture such as a glossy coffee table or sideboard.
Lush lacquer
The Hollywood Regency interiors of old were styled to simply shine for guests, and designers would achieve this look by using as many reflective surfaces as they could incorporate into the space. Mirrors, crystal, high gloss and metallics all helped to break up the intensity of the darker shades and give rooms a quintessentially glamorous feel. Furnishings had an air of quality and made use of luxurious materials with marble featuring heavily in every room of the house. Get the look with a gorgeous marble dining table combined with plush velvet diamante chairs that exude Hollywood extravagance.
Scaling down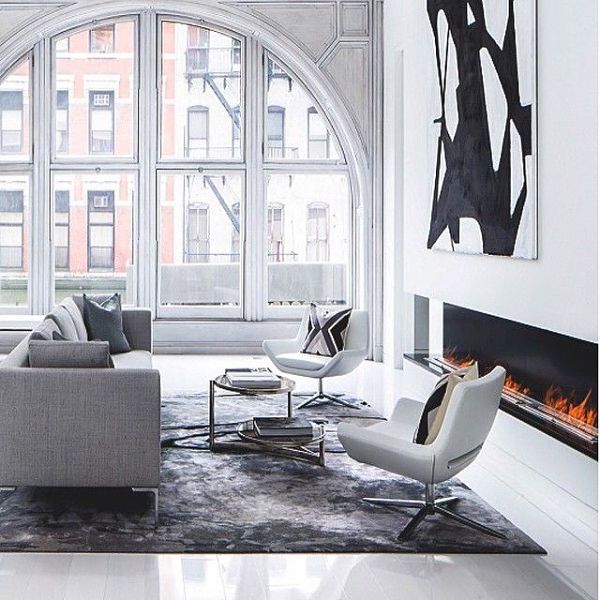 If you follow the original Hollywood Regency style faithfully, then furniture should be small scale. This might come as something of a surprise given that the Hollywood look is so dramatic and imposing but as William Haines Designs publicist Karen Figilis explains, "The furniture is supposed to really fade into the background, because Hollywood Regency design is all about the people."
Interior designer Barclay Butera notes an emphasis on entertaining, from before we had the television to rely on. The idea is to centre the room around the furniture and the way the people who use it will interact with each other. An elegant sofa such as the Lexy or a pair of statement armchairs are ideal for achieving the right feel. The sweeping lines of the Milan or the gorgeous curves of the Bristol with its plush velvet upholstery perfectly blend with the Hollywood theme.
If small scale doesn't work for you, choose furniture that blends with your walls and floors to tone down the effect of larger size pieces. The Epsilon bed's headboard, for example, oozes Hollywood magnificence, but the soft, mink colour and plush velvet fabric blend beautifully into a neutral room, making this grand piece look far from imposing.
It's in the detail
Making the Hollywood Regency look work in your home is all about the detail. Sumptuous, deluxe fabrics, extravagant crystal chandeliers, oversized mirrors, fringed lampshades and touches of diamante all epitomise the Hollywood vibe, but take care: the look is not fussy or cluttered. Rooms are clean, bright and airy, with carefully selected pieces and touches that are refined and far from tacky. The Chenille diamante bed is a beautiful example of how this can be achieved – the simple design and dark soft fabric is enhanced by a subtle touch of glitz across the headboard and foot-board.
Lavish showy fabrics contribute to the sense of scale that Hollywood Regency style strives to achieve with lashes of velvet, silk and satin all helping to create a sense of splendour and extravagance. More formal details such as structured floor-to-ceiling curtains, plush buttoned headboards and luxuriant self-patterned throws create definition and add to the splendour.
Finishing touches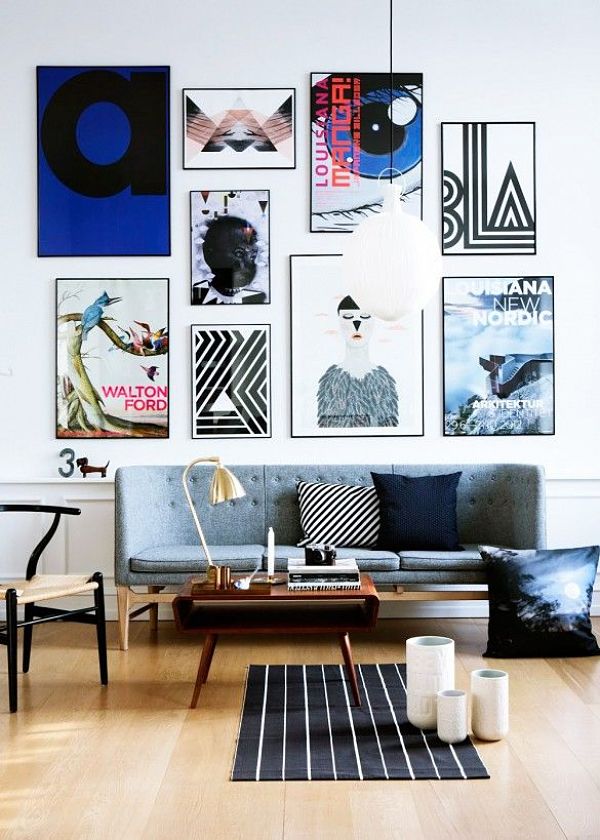 The modern day take on Hollywood glamour often incorporates black and white photography and investing in some prints of your favourite stars can add the perfect finishing touch to your Hollywood theme. This beautiful Arthouse print of Sean Connery is a great example, framed in black and white and featuring the James Bond star stood next to a gorgeous Aston Martin DB5. Look out for glamorous pics of the Hollywood greats too like Marlene Dietrich, Greta Garbo, Joan Crawford: images of these stunning leading ladies exemplify Hollywood glamour to the highest degree.
Mix and match
If you love the drama of Hollywood glamour but don't want to decorate a whole room in this flamboyant style, the look lends itself well to mixing and matching. Introduce small pieces, such as a sleek side table, console or lamp and bring in bolder patterns, colours and layers through accessories and wall art. The curvaceous 'Louis' console table is the perfect choice: the glossy black glass and stainless steel finish are ideal for bring just a touch of this fantastic look to your home.
Images sourced via Pinterest. Credits: ciaonewportbeach.blogspot.com, iconosquare.com, domainehome.com and hautekhuutureblog.com