Throwing a laid back dinner party is a lovely way to entertain friends without spending hours slaving over a hot stove.
The atmosphere is relaxed, the menu can be simple and the entertainment need be nothing more than good conversation over a glass of wine.
Naturally, everyone who has ever thought about entertaining in their home worries about whether their furniture and décor is up to scratch. Thankfully, it doesn't take a huge budget to transform your dining space into a welcoming area that you'll be proud to show off to your guests.
Table talk
Before you send out your invites, it makes sense to consider your dining room table and of course, there needs to be enough space to comfortably seat all of your guests. If your dining table is small and you can't afford to replace it, don't invite more guests than it will seat – there's nothing worse than knocking elbows when you're trying to eat!
If you love entertaining but you don't need much room for dining from day to day, investing in a low cost expandable table is the perfect solution. You can have plenty of space when you need it, and the table can be kept at its smallest size when you don't. The Frances dining table is a great choice as it has three possible lengths: 120cm, 180cm and 240cm, allowing you plenty of flexibility. At its longest length, you can sit 10 people at the table (with two people at the ends). For an informal evening, there's no need for a table cloth as the fresh, high gloss design looks fabulous as it is.
Seating plan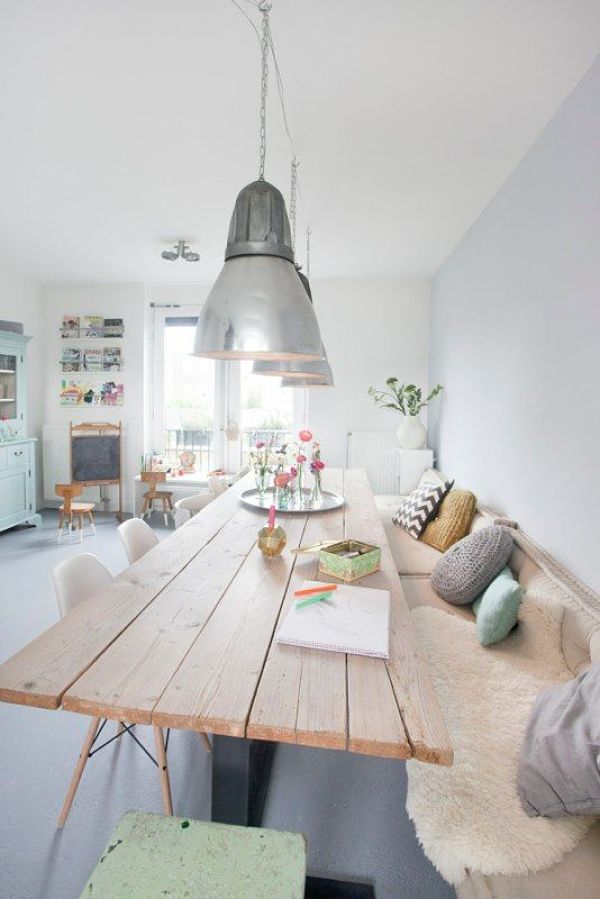 Once you've decided on your table, it's time to think about seating. As your evening will be an informal one, it's likely you'll spend more time chatting at the table, and it's therefore a good idea to invest in some comfy chairs. Hard chairs are highly practical but after an hour or so, they can feel really uncomfortable. It therefore makes sense to pick out chairs that have a little padding, to keep your guests comfier for longer.
Adele dining chairs are a brilliant choice for a casual dinner party where guests are likely to spend a little longer at the table. They are upholstered in white faux leather with a soft backrest and seat pad that is ideal for long, relaxed evenings talking to friends. The clean, simplistic design and curvy chrome base are the perfect pick for any modern dining room where both style and practicality are a must. At just £99 a pair, they make updating your dining room seating really affordable, whatever your budget.
Kate dining chairs also offer the same benefits as the Adele range: comfortable seating, simple super-stylish good looks and a black faux-leather finish that is wipe-clean and durable. They also feature a tall backrest with a slight curve that offers optimum support, ideal if you plan to use them for longer periods. A pair of Kate chairs also costs just £99 with free delivery, making them a great choice if you are looking for an easy, low-cost overhaul of your dining room seating.
Tidy tricks
A sizeable table and comfy chairs are certainly the minimum requirements for a successful dinner party but one additional and highly practical item that often gets overlooked as non-essential is the trusty sideboard. Sideboards not only look fabulous but they also help you keep your dining area neat, tidy and free from clutter. They are the perfect place to house your placemats, drink mats, crockery, cutlery, napkins, placeholders and other dinner party essentials. They also make a fabulous display surface for stylish ornaments, favourite photos or the evening's wine selection!
Focal points
With your dining room furniture organised, the final thing to consider is the look of the room. This could be the perfect time to give your walls a much needed lick of paint before your guests arrive, refreshing and revitalising the area so that your diners feel comfortable and relaxed. Red is a great colour choice for the dining area as it's thought to stimulate conversation and enhance the appetite. If the thought of using such a bold shade makes you a little nervous, you can incorporate it into your décor by creating a feature wall using wallpaper that includes red as a main colour: such as Kelly Hoppen's gorgeous velvet touch floral design or Amy Butler's sophisticated Damask print.
Have you got any dinner party table tips? Share your thoughts below!
Images sourced via Pinterest. Credits: thekitchn.com and thebudgetdecorator.com and studiowolk.nl and porch.com.