For people who love to entertain or those who just enjoy a close family meal, a dining table is an important piece of furniture.
Your dining table is a place where you can enjoy good food and decent conversation, so you want to find the perfect table to suit our needs.
Here are some things for you to think about when choosing your dining table.
How many people you want to seat?
How much space you have available?
What shape dining table?
What material dining table?
Sorry if some of the above points seem obvious but it is surprisingly common that people will fall in love with and buy a dining table only to find that it will not fit in the space that they want to put it.
I should imagine that this would be quite a frustrating scenario for anyone.
Why white gloss?
White gloss products offer a sleek, sophisticated feel and can be used in any number of spaces, especially a dining room. Giving definition to shape, highlighting wonderfully simple or elaborate designs and always offering a light open appeal wherever it's placed; white gloss is a remarkable material you should never underestimate. It can make small dark spaces feel light and airy; it can also make any room look clean and contemporary.
The Frances white high gloss dining table is a fantastic piece of dining furniture. Perfect in any contemporary dining area, the white gloss featured throughout will offer a light, fresh feel to any space as the natural light will reflect of its surface.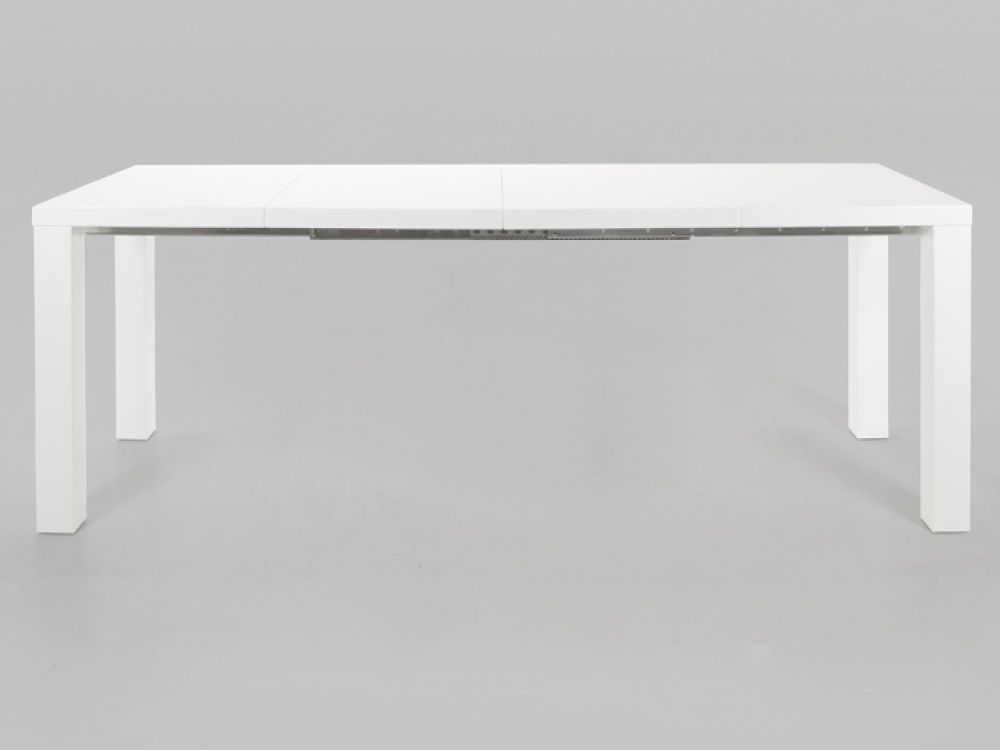 The simple design of the Frances dining table makes it all the easier to place in any room. Designed with a bold but simple, straight shape; the Frances dining table exudes strength, which is a desirable feature with dining tables.
One other thing I haven't mentioned, another amazing feature of the Frances white high gloss dining table is that is can be extended.
The extendable feature allows for so much freedom. You don't have to worry about space when hosting parties or having any unexpected guests arriving.