With summer just around the corner everyone is looking forward to spending more time in the garden soaking up rays, dipping the toes in the paddling pool and just generally relaxing with family and friends. Preparing your garden to be summer ready doesn't have to blow the bank.
I want to take this opportunity to show you what you can do with your garden, on a budget, for summer 2014.
Before I go any further and you decide what to go for one thing should be made pretty clear: if you want to be able to leave your garden furniture outside than make sure you're looking at garden future that is tough and durable, after all British weather can be brutal and unforgiving.
Superb Seating
When relaxing and entertaining outdoors I suppose you can sit around on the ground if you really wanted to. However for the sake of comfort, and your clothes, investing in a seating area would be a wonderful idea. With so many different styles and designs, finding an item or a collection for you garden at a price to suit you will be easy.
I will go through some of the options below that will turn your garden from a barren wasteland to a beautiful space you will be proud of.
Simple, Smart Start
You DON'T have to go out and spend a fortune kitting out your entire garden, start small and think about.
For one thing there's really no point buying a massive dining set if there is only likely to be two or three people in your garden – that would be silly, not to mention a waste of money.

My second point is the British weather is highly unpredictable, we don't really know how much time we'll even get to spend outside so investing a lot of money and not being able to use it would be so disappointing.
The most popular addition to any garden for the summer is a SunLounger. Such a simple item, the humble sun lounger allows you the lie back, relax and soak up the sun.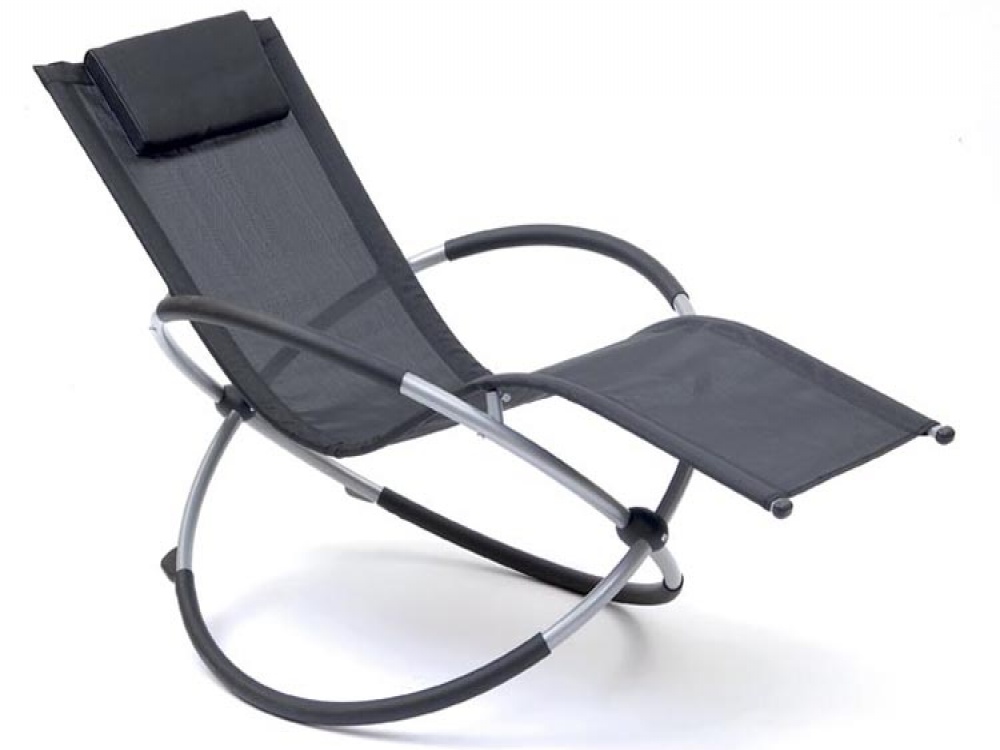 The Space Orbit Rocking Sun Lounger (on the left) offers a relaxing and comfortable seat thanks to the unique rocking motion. These features, along with its price tag, will make the Space Orbit a great garden addition.
Cheap and Chic Alfresco Dining
The Mesh Bistro Set depicted on the left hand side offers a beautiful dining set that is also suitable for inner city living. Suitable for small terrace gardens or even on balconies; the Mesh dining set allows for alfresco dining wherever you live.
There are many, many different types of dining sets differing in size, colour and materials. I suggest you really do your research before committing to anything.
I hope that the points above will help you to realize you can have a beautiful outdoor setting for summer 2014 without breaking the bank. There really is so much out there for you to choose from, so make the most of your garden and create your own relaxing outdoor sanctuary no matter what your budget.