Glass is an old favourite that frequently surfaces amongst interior design trends from time to time, but this season there's a particular type of glass that has got us all talking.

Beautiful, sophisticated smoked glass with its subtle, understated appearance is right at the top of every designer's 'must-have' list right now. If you love the clean, reflective look of glass in your home but worry about 'overdoing it', smoked glass is definitely a finish that you'll want to consider.
Smoked glass comes in brown or black, with each hue providing a different look for your living space.
Brown smoked glass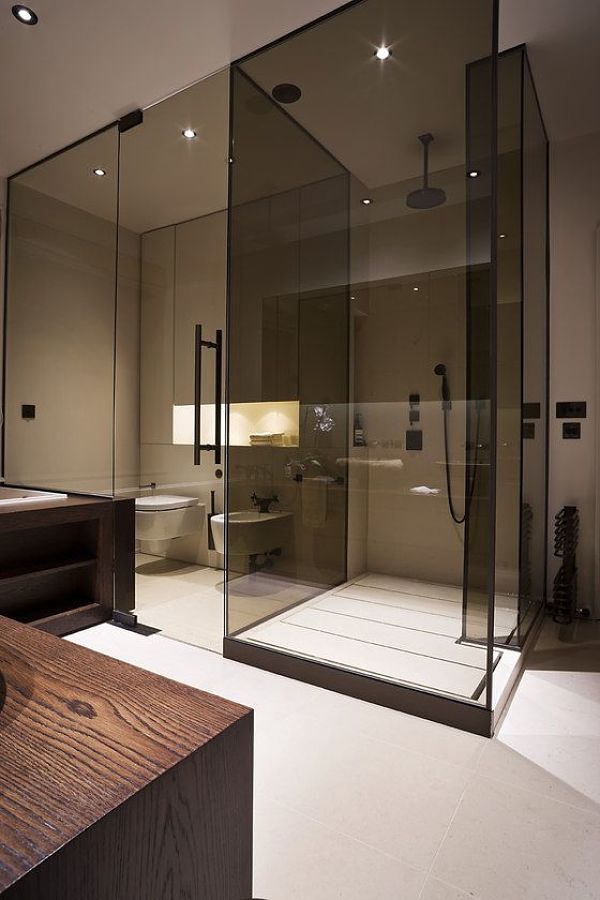 Brown smoked glass is a throwback from the 70s and it can be tricky to pull off the look without it appearing dated.  Larger items of brown smoked glass furniture can look old fashioned unless the rest of the room is extremely contemporary and minimalistic; but small touches work well if you want to inject a little retro into your living space. In the bathroom, check out Biba's gorgeous range of brown smoked glass accessories which include a smoked glass cotton jar, tumbler and soap dispenser, all printed with Biba's iconic logo. For the lounge and dining area, brown smoked glass candle holders provide a warm enticing glow, helping to diffuse the light for a soft, gentle effect. Light shades similarly soften the impact of the bulb, adding a cosy glow to any space.  Both brown and black smoked glass chandeliers and elaborate light fittings can look more elegant and less glitzy, as the finish of the glass tones down how the light reflects off the facets and droplets.
Brown smoked glass is really emphasised in soft light, and carefully chosen accessories such as vases, dishes and sculptures can be combined to create a dazzling display that really stands out in the evening. Choose shapely pieces with curves and detail that the light will catch, and look for pieces with an iridescent finish for a more luxurious look.
Black smoked glass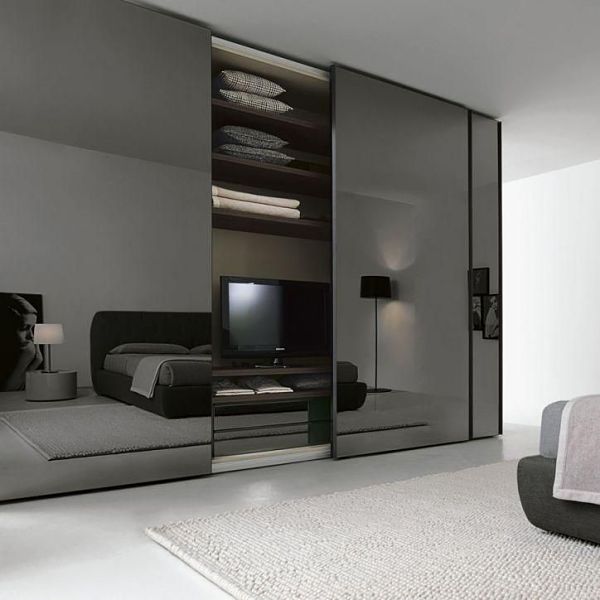 Black smoked glass has a timeless, refined appearance and is a fabulous choice for furniture in a contemporary space. Unlike brown smoked glass, you can get away with using it quite extensively in a room, without the overall effect being overbearing. Using black smoked glass amongst regular glass can also really help to mix things up and give your rooms a softer finish. In the kitchen, a black smoked glass splash back can create a jaw dropping finish against sleek, white glossy units – complete the effect with a couple of black stools at the worktop to balance out the look without the black feeling too overpowering.
In any room, black smoked glass looks stunning when paired with shiny chrome – both materials are simply enhanced by the contrast and the overall look is tasteful and chic. This eye-catching lamp table is a sensational example – featuring three interwoven circular chrome legs, it provides the perfect base for your favourite lamp or ornaments. Pair it with the matching coffee table for a stylish and unique combination.
Black smoked glass tables allow the base beneath to be seen and for some pieces, this can turn the humble table into a work of art. This incredible twisted coffee table is a fantastic example – the unusual step design base which is also fashioned from black glass can be seen through the table top, allowing this impressive feature to be appreciated from all angles. The matching lamp table allows for a coordinated look that is visually stunning.
In the garden, a gorgeous table with a black smoked glass top makes a stunning focal point that reflects the light without the glare of regular glass. This gorgeous set with its vivid petrol-coloured chairs has a wonderfully refreshing modern appearance that adds subtle elegance to the garden dining experience.
Get the Look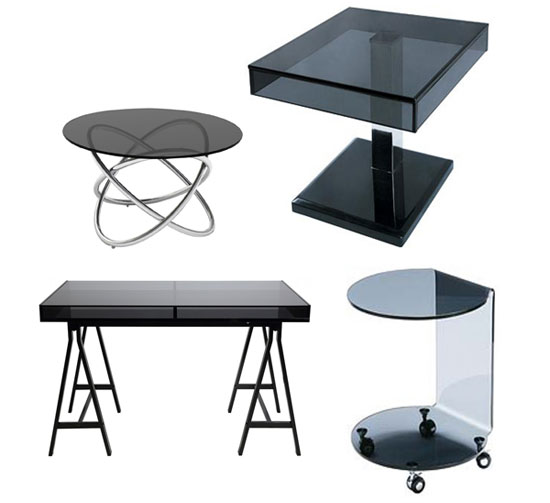 Top left: Cross Smoked Black Glass Lamp Table with Chrome Base
Top right: Pyramid Smoked Black Glass & Marble Lamp Table
Bottom left: Cruz Smoked Glass & Black Gloss Desk
Bottom right: Cascade Smoked Black Glass Bent Lamp Table with Wheels
Images sourced via Pinterest. Credit: thehousesome.tumblr.com, achitonic.com and wardrobes-london.com.