Hello! Jeska here from Lobster and Swan. The nights have drawn in and it definitely feels like some snow is hiding around the corner.

Like lots of other people I find the shorter days can get me down and I long for just one ray of winter sunshine to break through the grey clouds that linger most days. Lots of folk find the cold months tough, so I thought it would be nice to share some tips for staying cosy and upbeat this winter.
Spend some sunny moments outdoors – If you are lucky enough to have flexible working hours, take advantage and switch it up by spending as many sunshine hours as you can outdoors. You can then work in the evenings, when you can make it cosy by surrounding yourself with warm and twinkling light. I love low wattage clear bulbs in wall lights, table lamps for a soft glow, string lights (draped all around the place) and candles for cosiness.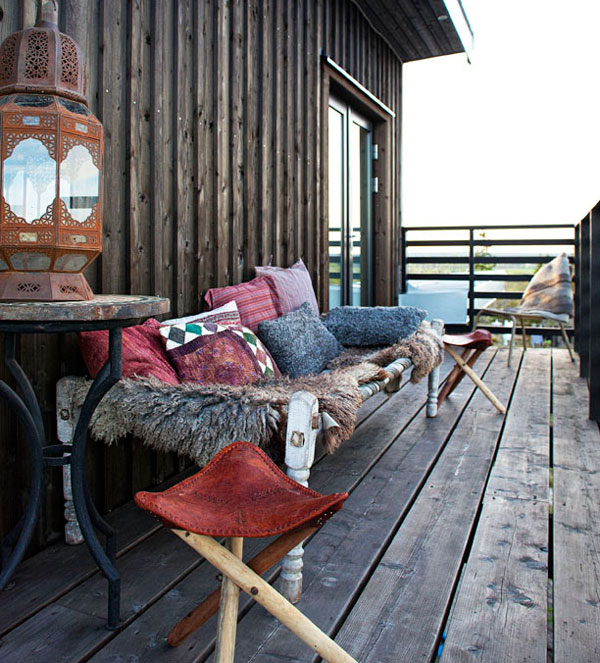 Fragrance your home with naturally scented candles – It is so nice to walk in your front door and be greeted by a homely and warming scent. We always have candles lit here at home, I think the flickering light is just so magical. We light some in each room we are using and one the hallway as a nightlight. They are so much more relaxing than glaring overhead bulbs. I love beeswax candles for their delicate honey scent and golden colour and we always have a couple of scented candles burning. Spices, amber and orange are some of my favourite winter perfumes.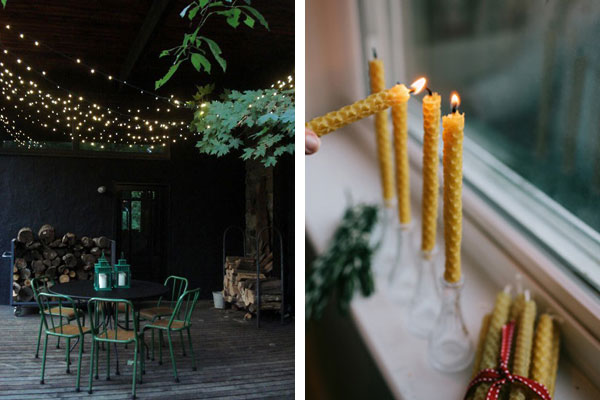 Open fires – A wish list topper for both my husband and I is a wood burning stove. We are still waiting to finish our renovations here at home, so this will be another winter with no roaring fire for us, but if you are lucky enough to have an open fire or log burner at home, pack away your work, phones and computers and enjoy some relaxing hours getting lost in a novel by the dancing flames.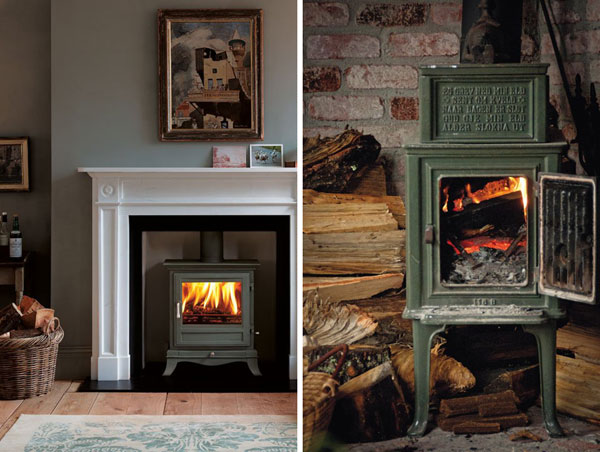 Decorate – fill your home with warm colours and cosy layers, bright colours with dark walls as a back drop, sheep skins or faux furs mixed with patterned fabrics in rich reds and rust colours and relaxed furnishings in worn leather and wood. A cosy and friendly surrounding will help you feel nurtured and you home will be a warm hug when you step inside.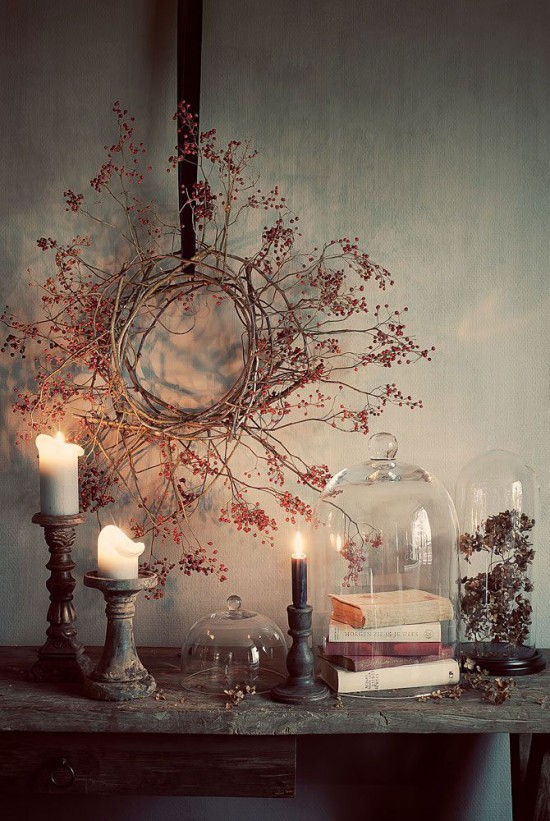 Comfort foods – Gather together favourite recipes for food and drinks, I keep all mine in seasonal scrapbooks, so when winter comes around I can use it as a shopping list for all the meals and treats I would like to make! Why not try hot spiced cider, a hearty chestnut and lentil stew, ginger biscuits and cinnamon buns for starters! I hope some of these ideas will warm your cockles into the New Year, stay cosy!
Image credits 1, 2, 3 and 3, 4 and 4, 5.
Be sure to check out the FADS Winter Sale, which runs until 11th January 2015 – you can save at least 10% on everything, and some furnishings are discounted by 50%!