With today's busy lifestyles, your dining room or dining area might not get much use through the year, but at Christmas it is often the centre of your home where everyone comes together to eat, drink and relax.
If the idea of filling the room with glitzy bling makes you cringe, read on for style tips that will inspire an altogether more elegant dining room this Christmas.
At the centre of your guests' dining experience is the dining table and if yours is looking rather shabby or needs a few napkins to keep it from wobbling, it's time to consider a replacement. The Christmas season is an amazing time to snap up furniture bargains and you no longer need to wait for boxing day to get the best discounts. If you've got a house full of guests descending, consider choosing an expandable table, like this Titan Natural Oak table, to give you extra space while you need it.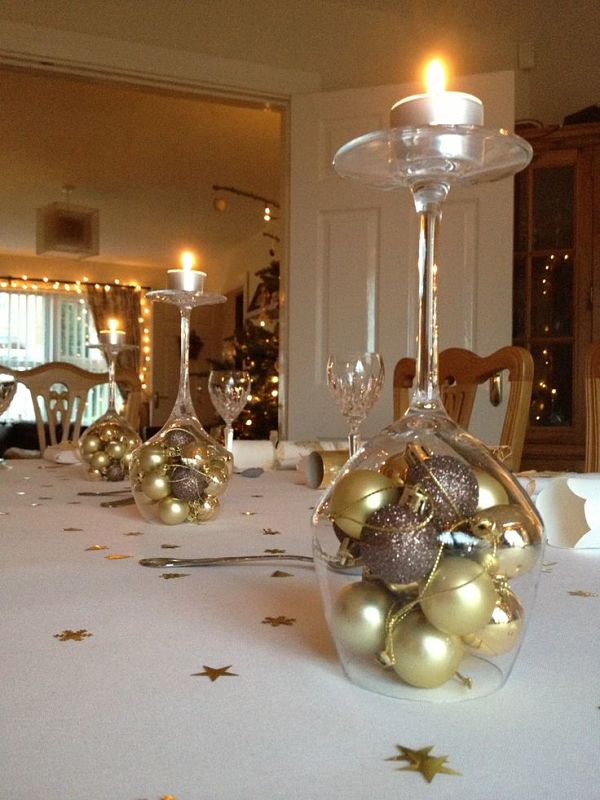 For a sophisticated colour scheme for your table ware, keep things simple – use white and select one accent colour and one metallic. For example, white and silver works extremely well with a wide range of accent colours, especially cream, purple or teal, and your cutlery will blend in beautifully. Alternatively, a white and red scheme with a touch of silver can give a charming Scandinavian feel – take a look at this brilliant post from guest blogger Eleni for more table setting inspiration.
Avoid tacky Christmas prints and stick to white textiles for the table cloth or runner, using crisp, white napkins and coordinating white china. Introduce your accent colour with napkin rings, place name holders and other small accessories. For added interest, natural materials such as pine cones and seed heads can make beautiful decorations, and these can be sprayed to match your colour scheme or left in their natural form.
To achieve a sophisticated look on Christmas day, think lavish luxury. This can be achieved by adorning your table and dining area with exuberant details which help to give your dining room a sumptuous, opulent look. Opt for dramatic bows, oversized glasses, polished candelabras and shining baubles at each place setting with large charger plates under your china in your accent colour. Elsewhere in the room, a sparkling, richly-decorated tree and generous swags or garlands around pictures and mirrors will add ritzy glamour.  For a refined centrepiece, fill a large hurricane glass or large glass vase with white baubles, adding in some in your metallic and colour accent. For larger tables, place several of these down the centre.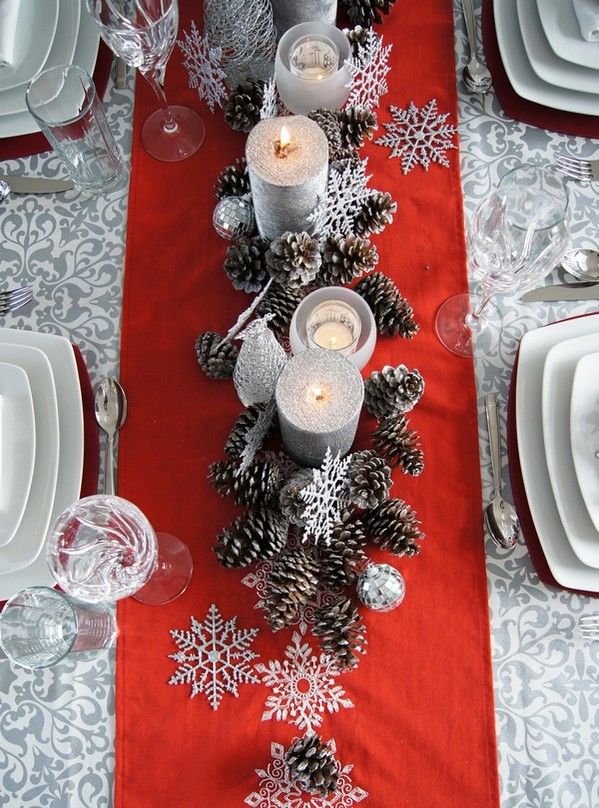 If your chairs are a little shabby, consider replacing them: our Hugo Birch Moulded Chairs are inexpensive and come in a range of colours. If you're after a more classic style of dining chair, perhaps opt for the Albany Natural Fabric chair, or our personal favourite, the fab Elizabeth Clear Polycarbonate chair.
Highlight your décor and add a soft glow by adding plenty of white tealights or small candles to the table. Make sure the tealights are placed in holders as these get very hot underneath and can damage your cloth or table. Avoid harsh, bright lights in the room and instead, use lamps, uplighters, candles and white fairy lights to provide warm, inviting illumination. Battery operated fairy lights are perfect for adding touches of soft light around the room and can be placed in clear vases, across the window ledge and around features. Strings or walls of fairy lights can also be hung up to add interest to plain walls and create a cosy, welcoming atmosphere.
What are your thoughts on creating an opulent yet elegant Christmas table? Share your tips below!
Images sourced via Pinterest. Credit: furniturechoice.co.and tvoydesigner.ru.