SwoonWorthy's Kimberly is back to share her secrets on getting a glamorous look and feel in your home this Christmas – we spent last year in a panicked flurry of wrapping paper oddments and too much tinsel, so we can't wait to hear her thoughts!

I'm going to tell you a secret today.
I'm going to tell you how to attain a gorgeously glamorous Christmas look without going into 'Liberace' territory – without going so far into the glitz that somehow you end up looking like you've just stepped off of a Vegas Show stage.
Now, don't get me wrong. Vegas-style crazy can be fun once in a while in the right place and time. But when it comes to Christmas, you can find yourself knee-deep in tinsel with a look that's more shambles than chic. Oh yes, there's a fine line between glamour and tacky.
So here's the secret: The secret to going 'glam' without tipping over into Liberace territory is restraint.
Yes, it's holding back JUST enough. Yes, you want sparkle. Yes, you want metallics and reflective surfaces. You just don't want to look like you dumped an entire truck full of glitter into your room (could you imagine CLEANING that mess up? I shudder to think).
The trick to creating glamour this Christmas is by following a few simple tips…
Reign in your colour palette
The easiest way to create a glamorous Christmas is to keep the look simple by using a quietly elegant colour scheme. You can choose to combine metallics together – gold, copper and silver look beautiful mingling together and can take on a striking elegance when matched with a simple monochrome look of black and white. No other colours required.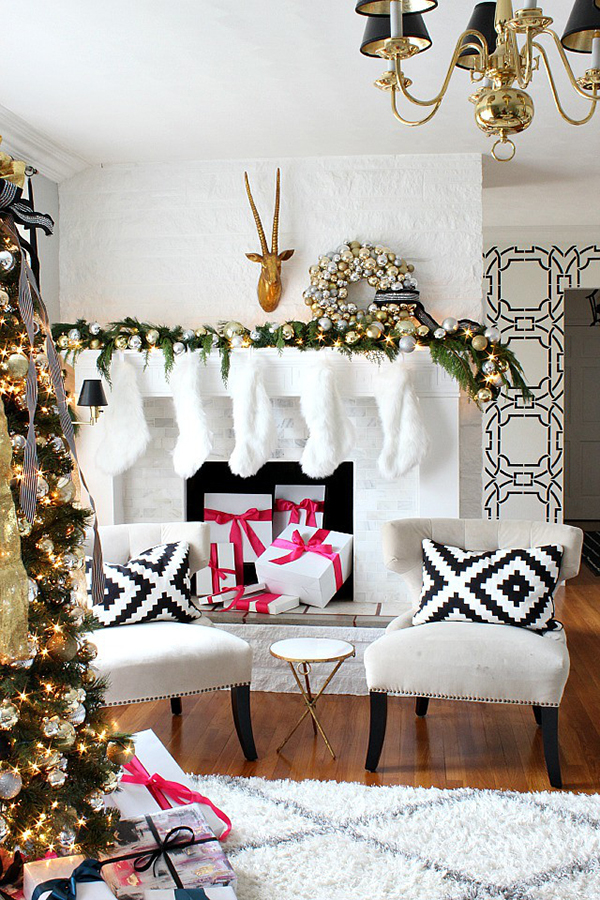 Or keep things simple with gold and white which looks timeless with just a hint of glamour.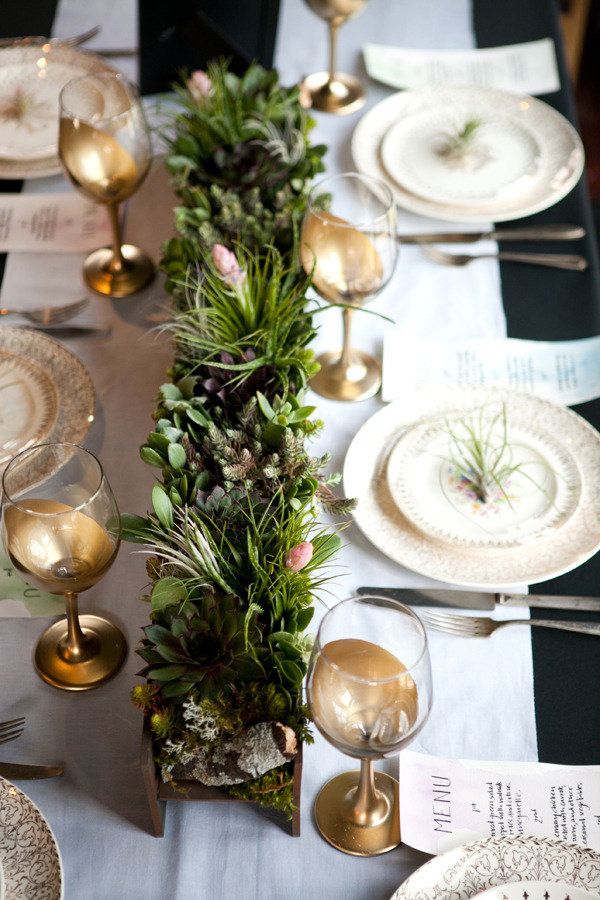 If you do crave colour, use rich jewel tones combined with gold or copper. You certainly don't have to keep to red and green (in fact, with this look, going for something more non-traditional looks fantastic). Instead, consider deep midnight blues, rich plums, dark magenta or teals, which all look beautiful with warm metals and gives your room a rich, opulent warmth.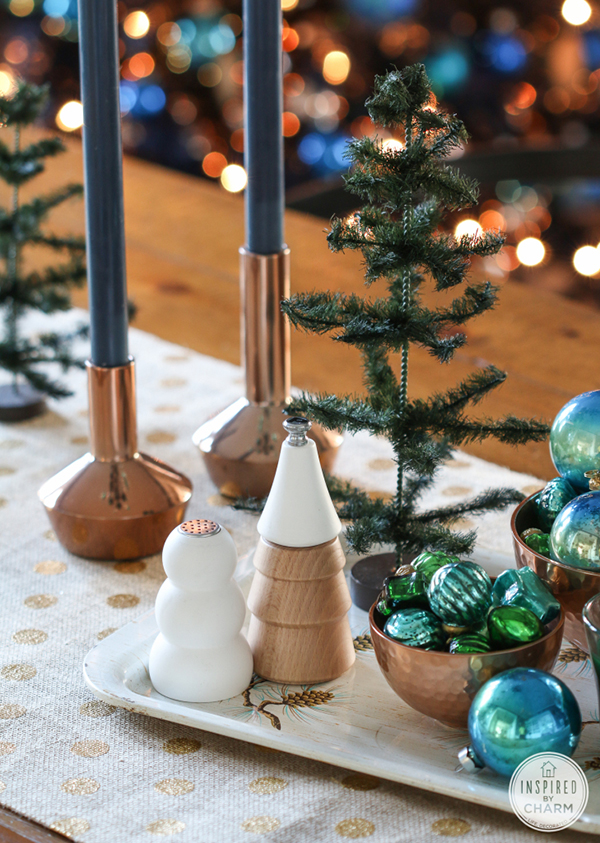 Balance the Elements
Textural elements play a key role in any interior designer's arsenal and decorating for Christmas is really no different. For a glamorous look, combine those sparkly, smooth and reflective surfaces with matt finishes and natural touches. The balance will ground the space and create something both interesting and touchable.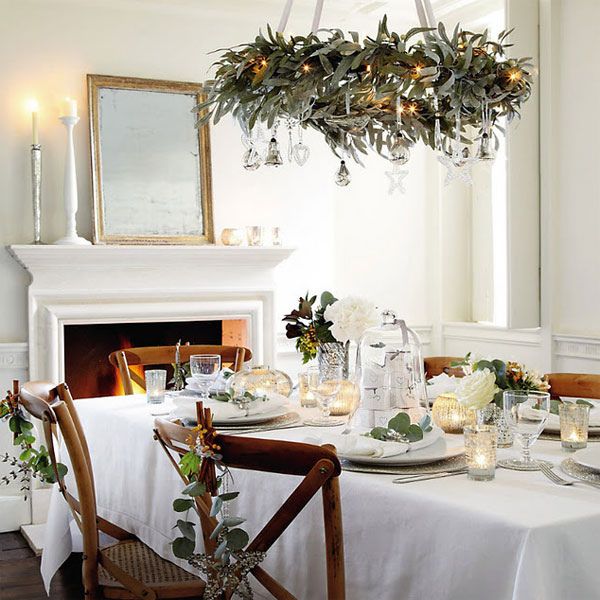 Vary your light sources
Creating a warm atmosphere is so important when it's cold and miserable outside. By using at least 3 different types of light within your Christmas scheme, you can achieve soft pools of light with candles, votives and fairy lights. Consider stringing battery-powered warm LED bulbs through a chandelier for a festive look and fill your table with mercury glass and mirrored surfaces to bounce twinkling light around the room. Resist the urge to pile your tree with blinking lights – steady, softly and slowly twinkling lights adds just the right ambiance.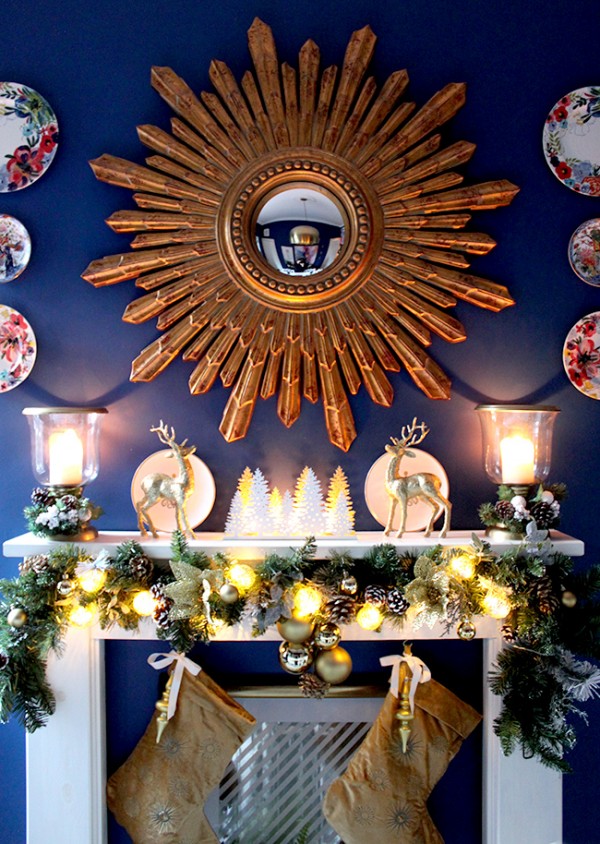 With these three things in mind, you can create a warm, stylish look that looks glamorous and festive! How will you be decorating for Christmas this year?