Today is World Book Day and across the globe in more than 100 countries, children of all ages will be encouraged to discover and develop their love of reading.

In the UK and Ireland, £1 book tokens are distributed that can be exchanged for one of ten completely free books, or put towards the cost of a book or audio book costing at least £2.99. More than fourteen million tokens have been issued which is enough for almost every child under the age of eighteen to have one.
With so many brilliant titles to choose from, we've come up with a definitive list of five classic books that you might want to put your book token towards:
5. The Witches – Roald Dahl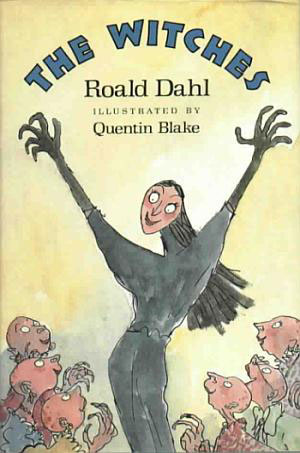 This fabulous tale tells the story of Luke, an eight-year-old boy whose parents are killed in a car accident. Luke ends up living with his grandmother who tells him stories about the witches, despicable creatures who disguise themselves as lovely ladies to entrap children so that they can destroy them. Real witches don't have pointy hats or ride on broomsticks – they look perfectly normal to the untrained eye – but underneath their clever disguises, they are ugly vile creatures with bald heads, clawed hands and toeless feet. In this deliciously dark tale we see Luke and his loveable but ruthless Grandma defeating an army of witches including the most dangerous witch of all, the Grand High Witch. Recommended age: 10+.
4. The Enchanted Wood – Enid Blyton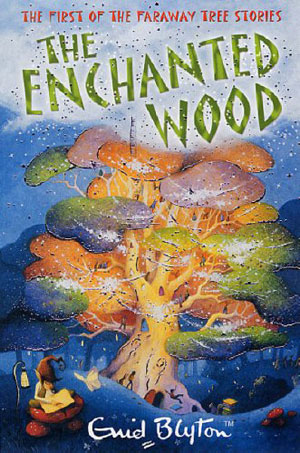 Parents might remember the much loved adventures of Joe, Beth and Frannie (renamed, of course, since the original publication) and their adventures in the Enchanted Wood, home to the magical Faraway Tree. The characters visit a number of imaginative lands that lie at the top of the tree include the Land of Take What You Want, and the Land of Birthdays – where party games and food are provided for Bessie who is celebrating her special day. There are lands that aren't as inviting too, such as the Land of Dame Snap where horrible punishments are served up for naughty fairies, pixies and brownies. With loveable, unusual characters that include Moonface, Silky and the Saucepan Man, both the Enchanted Wood and The Faraway Tree are wonderful books that will capture the imagination of children of all ages from around 6 upwards.
3. Flat Stanley – Jeff Brown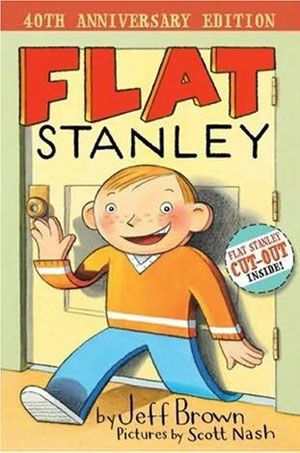 Imagine waking up to find you are only half an inch thick! That's what happens to Stanley Lambchop one morning, when a notice board squashes him flat in the night (thankfully, he is still healthy and happy despite his new streamlined shape). Stanley discovers being flat isn't so bad and he can do all sorts of cool things with his new shape – including flying like a kite, folding himself up into an envelope and being posted on holiday, and even foiling a burglary at the local art gallery. In the end, Stanley's brother helps him return to his normal shape. Recommended age: 7+.
2. The Jolly Postman (or Other People's Letters) – Allan Ahlberg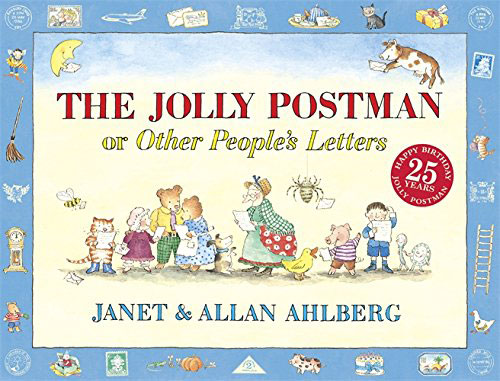 For younger children, the Jolly Postman will become a firm favourite that finds its way off the bookshelf time and time again, with its witty little details and brilliant rhyming dialogue. The jolliest of postmen is doing his daily rounds and children are taken along for the ride as he delivers his letters to their favourite fairytale characters. The postman is offered cups of tea along the way giving the children the opportunity to find out what's inside each of his letters. The brilliant pull-out items are highly entertaining, allowing your little ones to sneak a peak at Cinderella's post or find out what Mr Wolf is up to. They'll be able to read this book themselves from around 6 upwards but much younger children will enjoy reading the story with you.
1. Not now, Bernard – David McKee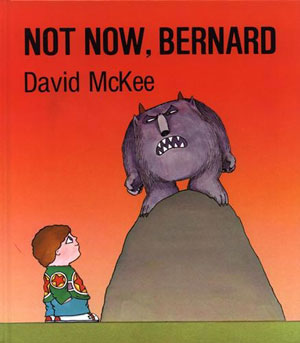 An easy candidate for the top of our list, this brilliant and well loved book tells the story of Bernard who is having trouble attracting the attention of his busy parents. The poor boy is constantly told, "Not now, Bernard!", a phrase that children will love to join in with when they have heard it a couple of times. Eventually little Bernard meets a sticky end when unbeknown to his distracted parents, he is gobbled up by a monster. This rather sad tale is dealt with in a funny, clever way that children will love from a young age, and the familiar repeated refrain makes it an excellent book if you are reading to more than one child.
Encouraging your child to read
There's no question that reading is incredibly beneficial for your child and provides them with a wide range of skills, from better communication through to improved logical thinking. You can encourage your child to read more often by providing a dedicated reading area for them in the home. A comfy seat and a bookshelf of their own is all that's needed – like this Tidy Books Alphabet Bookcase which will tempt younger children with a sneak peak of the colourful titles that they have to choose from. This can be bought in blue, pink, or natural wood to complement your child's bedroom décor.
Children love to read before bed too, and a great way to promote this is to put up a small shelf next to their bed area. The Tidy Books Bunk Bed Buddy is a brilliant choice for this purpose – it has a slot for a selection of your child's favourite reads, and a handy shelf for favourite trinkets or a drink. Just clamp on an LED light for bedtime reading fun.
For older children, the SeziTall personalised bookcase is a brilliant choice to house a wider range of titles. Children will love picking books from this colourful shelf which features their own name in bright letters, and there's plenty of room to display their favourite toys and trinkets too.