For any young child their bedroom is their kingdom, a multi functional space where they sleep, study and play. The first place to start when decorating any child's bedroom is with the wallpaper.
One thing you need to bear in mind when doing this is the below.
Who is your child?
Decorating is a very personal business so you need to consider who your child is and what they like. Are they a sports fan? Does your little girl like princesses? If you want to surprise them with the choices you have made then take the time to find out what they like.
Alternatively you can always allow your child to participate in decisions for decorating their space. That way at least they are guaranteed to love it.
Top Tip – Your child's tastes will change a lot so don't waste weeks of your time and all of you money on complete bedroom themes. Wallpaper murals are easy to hang and create a fantastic bold image on one wall, kind of like a feature wall, allowing you to easily accessorize around this for a simple yet effective interior design that wont break the bank.
Our favorite wallpapers
Though wallpaper can feel stuffy and a bit outdated at times, these bright, colourful, young ideas displayed below are designed specifically for your little ones.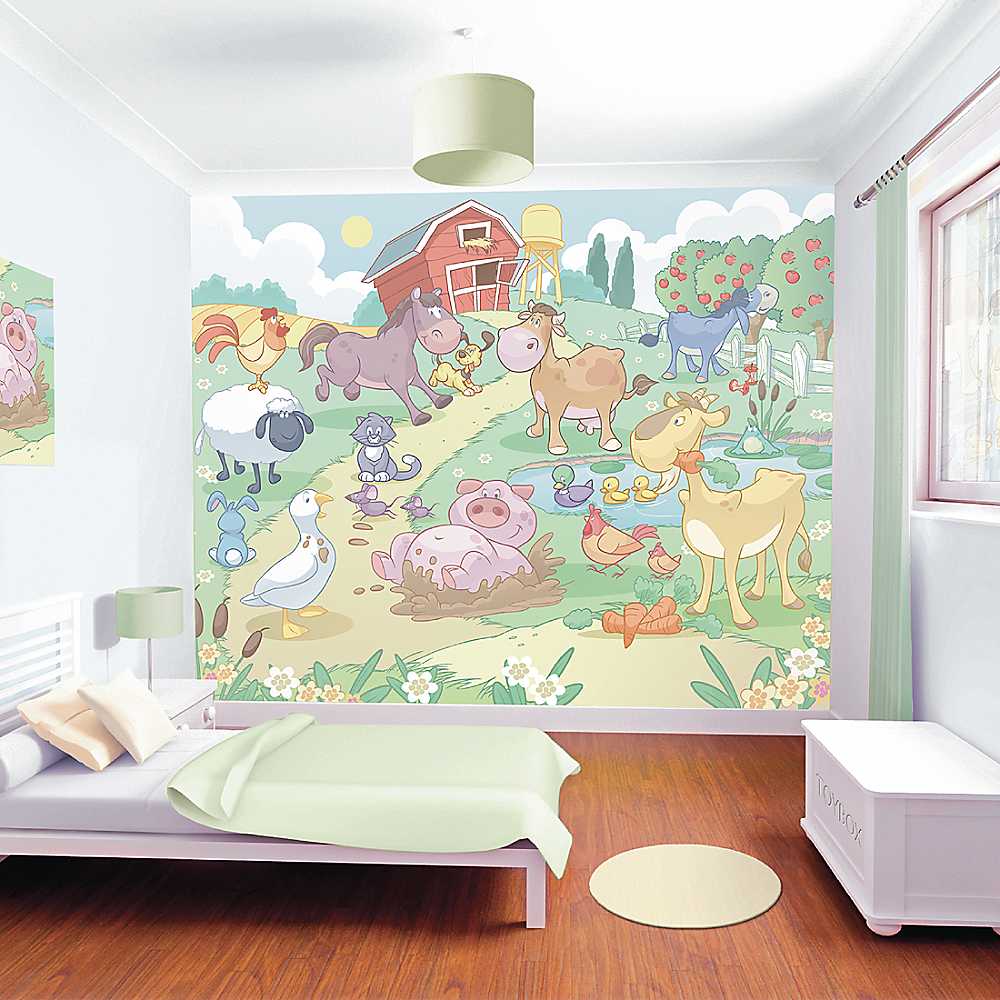 Walltastic's Baby Fun on the Farm Mural offers beautiful soft colours so young children wont get too distracted. This mural can also serve as an educational tool, allow your child to learn about different farm yard animals. This range, designed for a much younger audience, is also available in Under the Sea, Jungle Safari and Dino World. Click on the links if you would like to view the murals.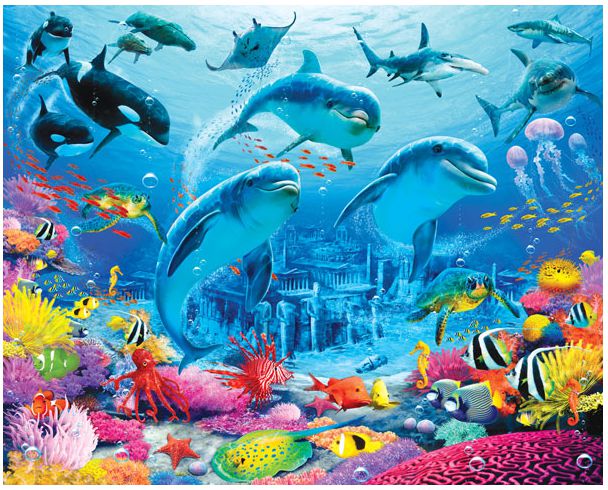 The Walltastic Sea Adventure Mural is designed for slightly older children. It displays stunning colour and detailed images suitable for any boy or girl that love the sea. This type of image is also available with different themes. If your child's not keen on the sea what about: Jungle adventure, space adventure or farmyard fun.
Okay so those images are a bit more general, designed to suit boys and girls of a variety of ages. If you're after something a bit more personal then take a look below.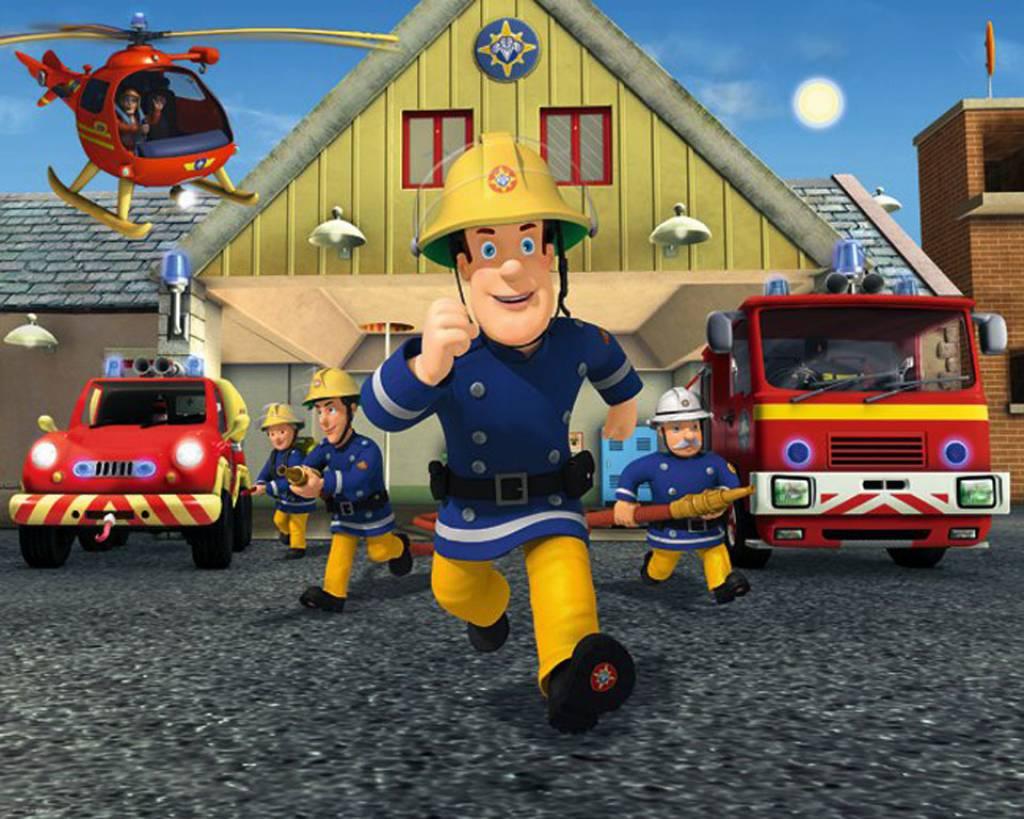 These images, again from Walltastic, are from their licensed mural collection. Out of the massive range of 23 licensed images I have only displayed 4 above. So there are so many more images to chose from. All displaying much loved characters and themes you children will recognized and adore.
If you want to view the full range of Walltastic Murals click here. We think these images are just perfect and you are guaranteed to find one that your child will love. Its so simple to accessorize around this by simply adding themed bedding or canvases so you can create your child ideal bedroom without breaking the bank.