The best thing about staying in a luxury hotel is the soft, comfy bedding and plush furnishings. However, when you go home there is always that sense of disappointment when you look at your own bedroom.
What if you could re-create that holiday hotel look in your own home? Well, you can and it isn't that hard to achieve. Here are some top tips to get this much desired look without having to pay boutique hotel prices.
Achieve balance
Matching isn't always best when it comes to a colour scheme. Choose a patterned wallpaper and contrast it with a different texture and colour on your headboard and soft furnishings. Get the balance right and don't have anything that clashes. Blue is a wonderful colour that features a lot in boutique hotel rooms as it creates a clean, fresh appearance that oozes sophistication. Adding splashes of colour as well as comfy accessories will make the whole room feel more inviting which is exactly what hotel bedrooms set out to achieve.
Make a statement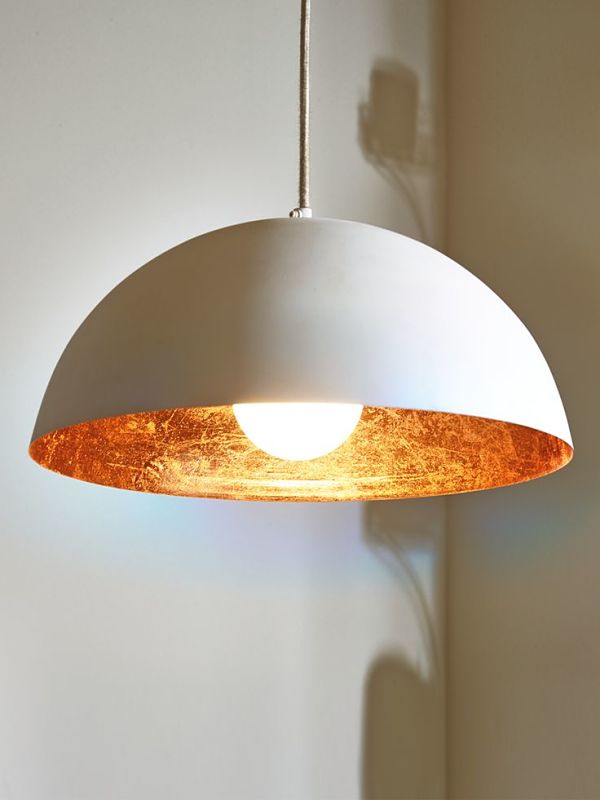 Add key pieces to your room to create a sense of minimalist style. Copper lamps or oversized vases will draw the eye to them and make an impact. If you are short on space then take a nod from hotel-style décor with strategically hung mirrors and items of glassware to reflect natural light into your room and create space.
Layer it up
Everyone remembers how hard it is to get out of a hotel bed. The layers of beautiful, crisp bed linen, throws and cushions are luxurious and truly comforting. Mix and match colours to get a wonderful contrast in your bedroom.
More metallics
A statement piece of metallic furniture or piece of art, like this Arthouse St. Pauls Metallic Framed Print, will add glamour to the room without being over powering. All top boutique hotels display beautiful art and unusual furnishings so this is a simple way to achieve that look.
Bedside manner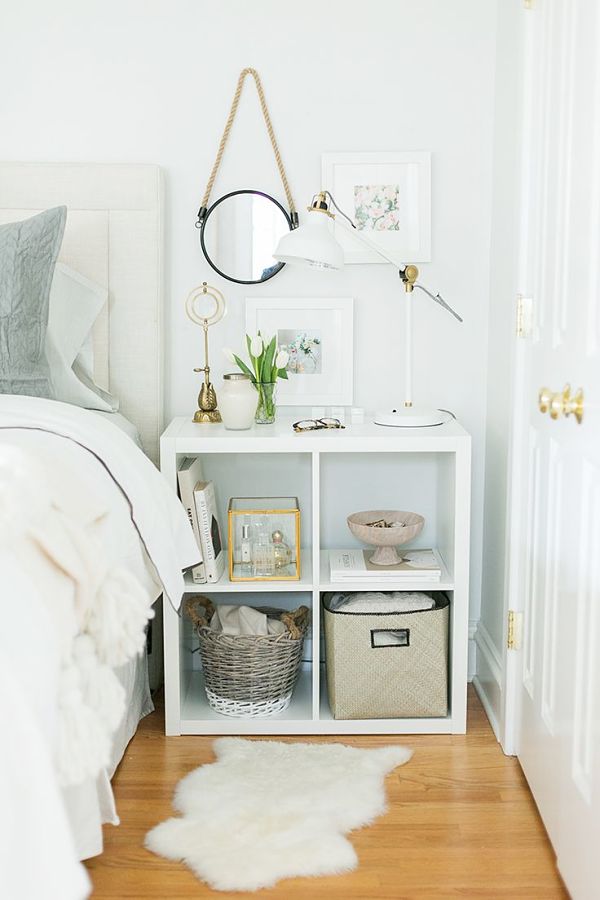 One of the fun parts about staying in a hotel is that everything is within easy reach. You can achieve this at home with the right bed side table (we love this Luna White High Gloss Bedside Cabinet). Most hotels have matching pairs, but only one is necessary. Place a great lamp on top of it, add some fresh flowers and even add some tea and coffee making facilities to complete the hotel at home effect. Luxury can be simple, but is oh so effective!
Sitting pretty
All hotels have a seating area because they are your living and bedroom space all rolled into one. Perfect for snuggling up with a book in the evenings or watching a film. If you have enough space in your bedroom then squeeze in a sofa or a pair of armchairs. Choose chairs with luxuriously textured fabrics, like this Scroll Teal Fabric Armchair, that just craves to be sat in for long periods of relaxation.
Lovely lighting
To get that easy access hotel lighting effect, install reading lights as well as a central lighting system that can be switched off from the bed. If you want a more subtle effect then simply place lamps on the bedside tables, or install a dimmer switch to achieve a mood lighting effect.
Dress it up
For those of you who love the glamour of getting ready at a dressing table then invest wisely. Larger ones that incorporate mirrors will add a sense of space to your room and allow you to do your makeup, check your outfit or even place your laptop on there to watch a film in bed. Choose a matching chair that is comfortable, but maybe in a contrasting colour to add a bit of quirky personality to your room.
Following these simple steps will be easy on your wallet, but will give you that fabulous feeling that you're staying in a top hotel every night.
Get the Look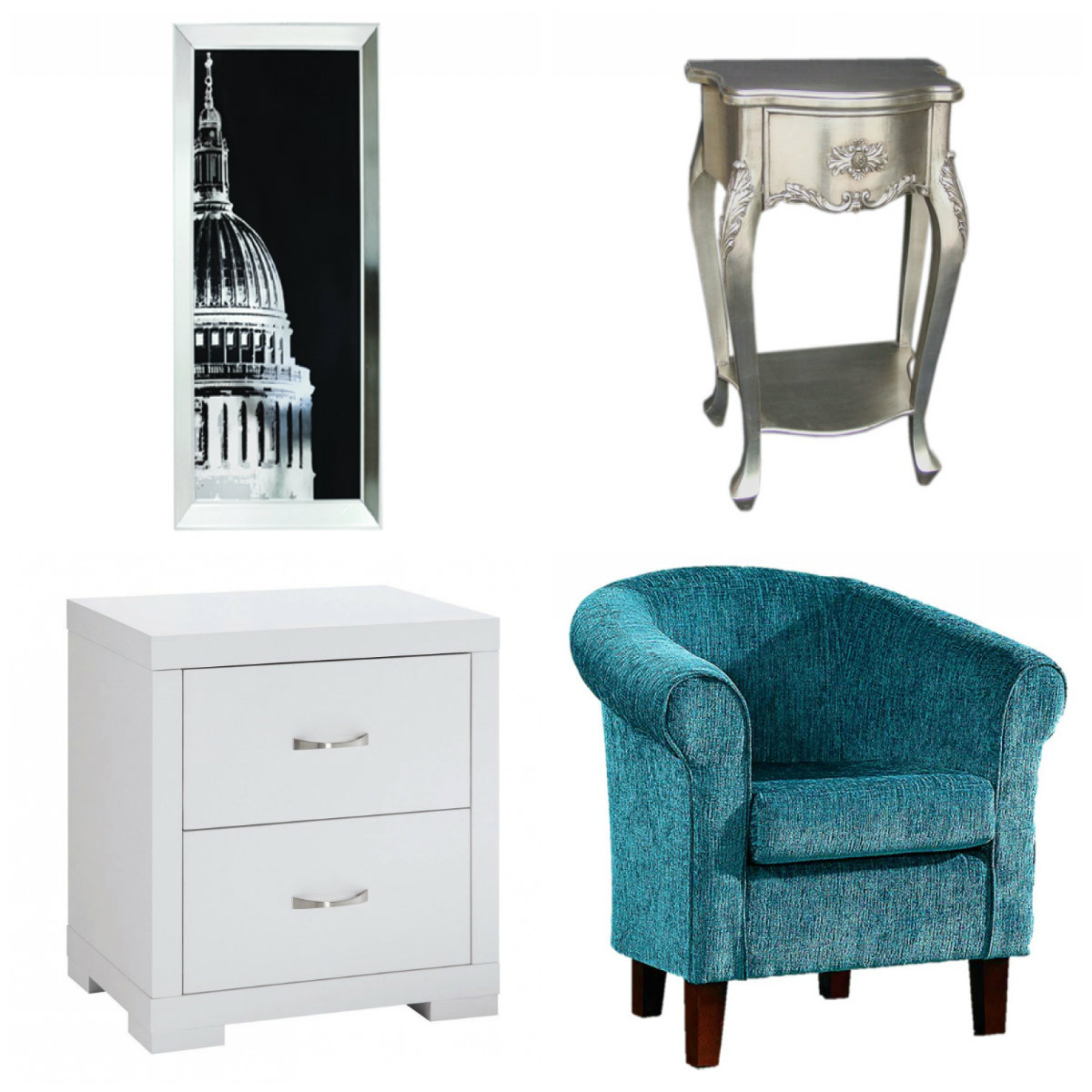 Top left: Arthouse St. Pauls Metallic Framed Print Wall Art
Top right: Dauphine Silver Hand Painted Bedside Table
Bottom left: Luna White High Gloss Bedside Cabinet
Bottom right: Scroll Teal Fabric Armchair
Images sourced via Pinterest. Credit: coxandcox.co.uk and theeverygirl.com.