Fabric beds are rapidly becoming immensely popular, not only does it provide you with a place to sleep but it's also the main focal point in every bedroom, so design is just as important.
Unlike wooden or gloss beds, fabric offers additional warmth to bedrooms and fabrics are available in so many more colours and styles.
At FADS we have a large range of fabric beds in different styles, some with tall headboards, scroll headboards, buttoned detailing and even some with grid stitching.
It is obvious to us which beds come out on top and I will briefly go into our top fabric beds below.
We would like to think that the popularity of these beds is down to their attractive design & that they can be delivered Next Day… well what else could it be? 
One of my personal favorites is the Ophelia fabric bed, this bed features grey fabric throughout, which some people may consider a little plain, but when combined with chrome legs and a high button headrest it's just a beautiful design.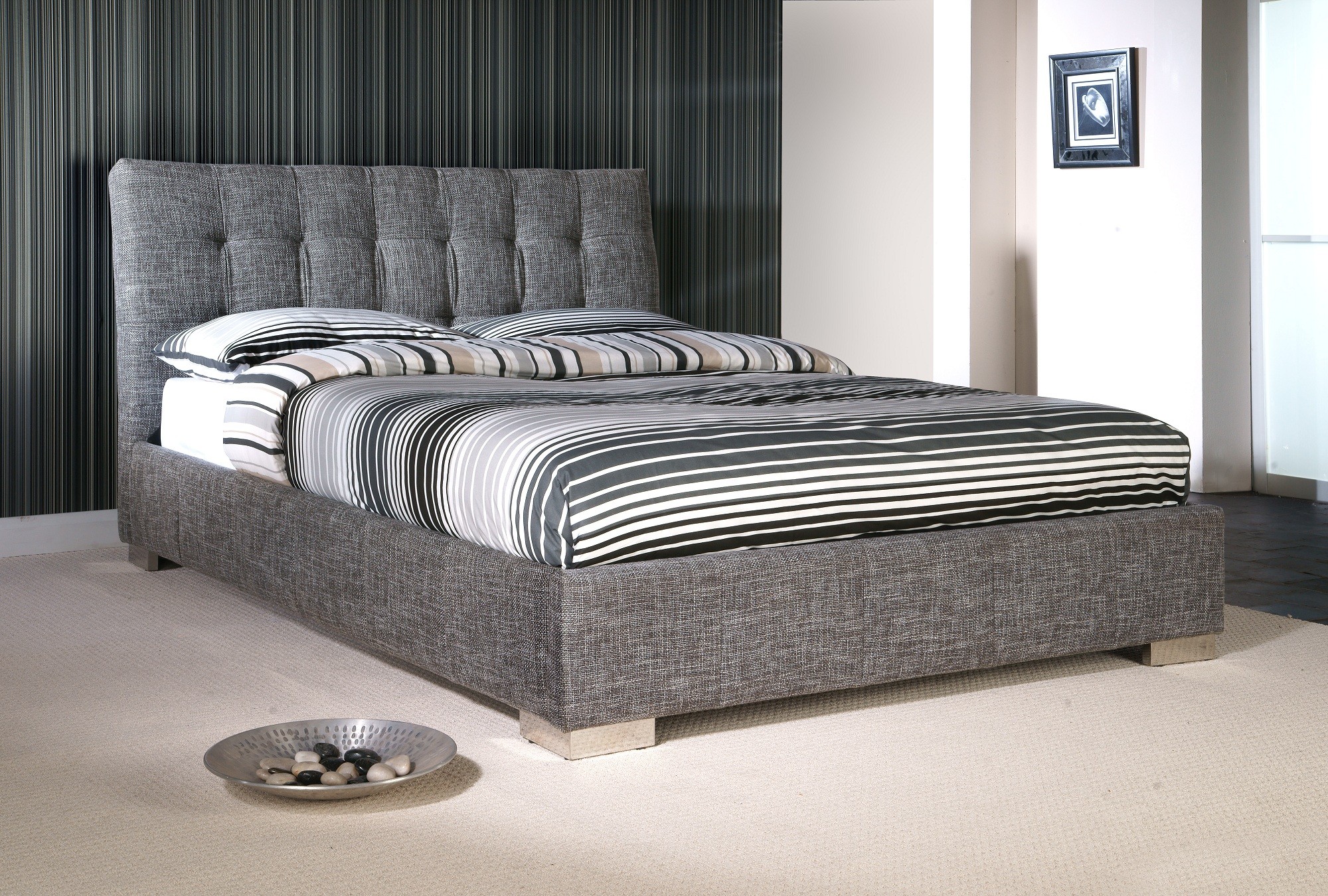 Our customers seem to think so too as this bed has been consistently popular since we added it to our range only earlier this year.
Why this bed is so popular I can't quite put my finger on, it could be the price, it could be the colour, it could be the headboard, maybe its all those things combined.
Whatever it is all I can say is this is certainly our most popular fabric bed.
This next bed I think appeals to more women then men, don't hold me to that but I don't know many guys go mad for sparkle.
The Crystal Black Diamante bed offers a high back rest and foot end and featured on both is (in total) 48 individually placed diamante's.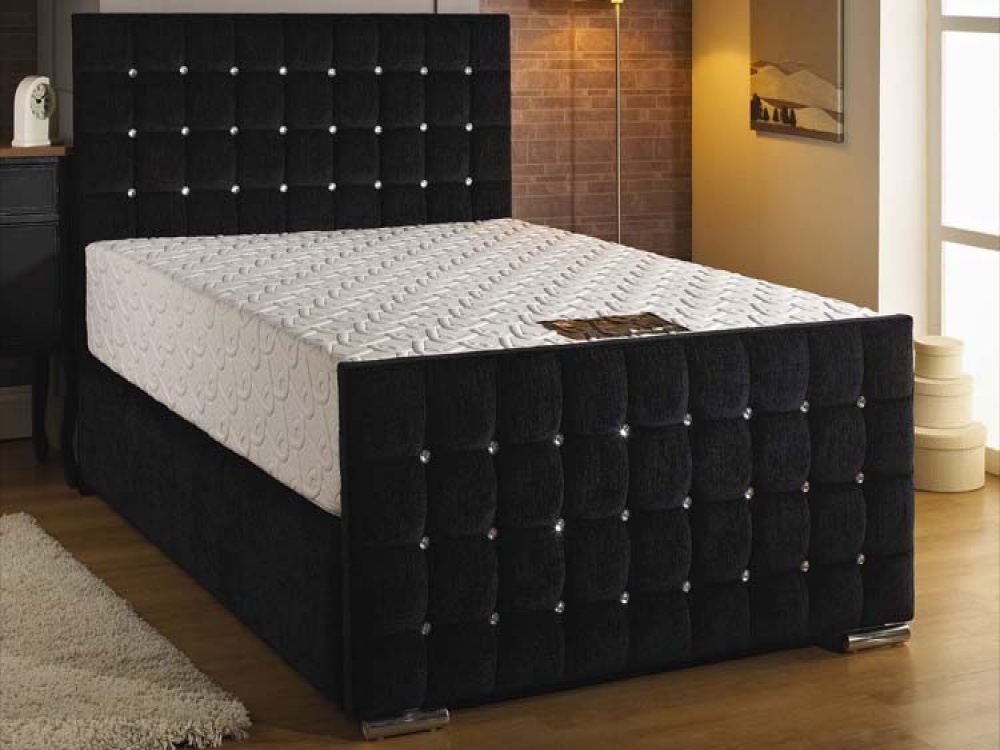 The black fabric is also appealing as it matches all interior designs but I think its safe to say what makes this bed more popular is the addition of the sparkles.
The final bed I'm going to mention has proven to be just as popular as the rest, despite the simple design.
The Orbit black fabric bed has the ability to go in a wide variety of spaces (as we all know black suits virtually everything). This bed, like the Epsilon, has a grand appearance.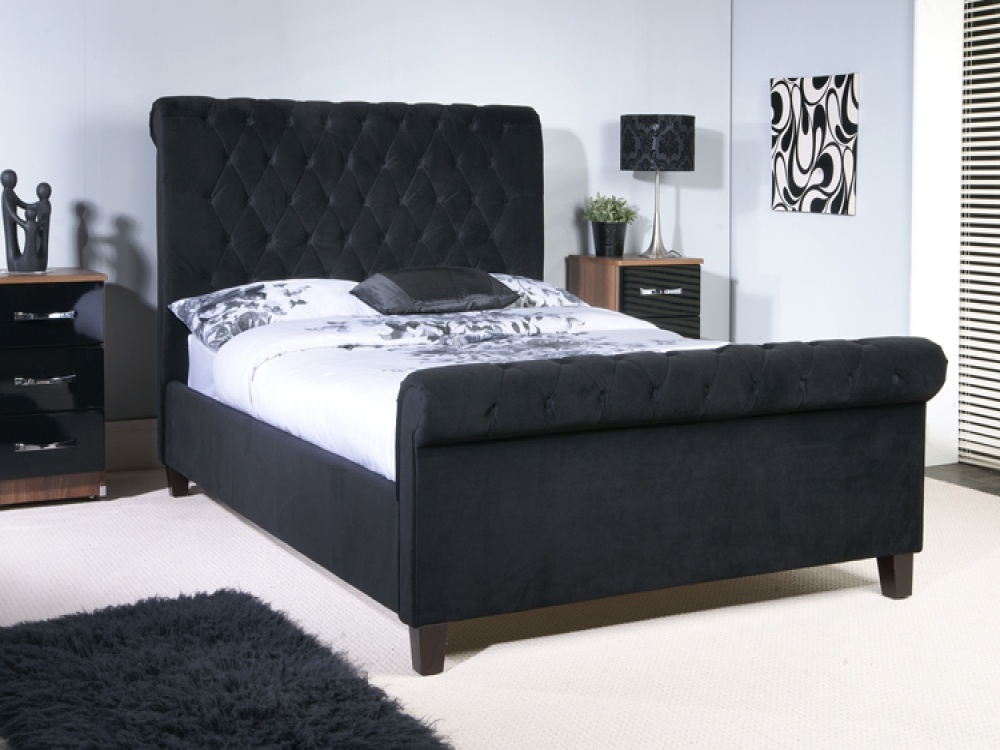 With a high, scrolled headboard and foot end, both incorporating buttoned detailing, this bed certainly seems to be in style.
If none of these beds really appeal to you then visit FADS.co.uk, we have many more fabric beds in different colours and different styles. We'll see if a new trend takes off for 2014.