The darker nights are setting in and the frost is starting to bite at our heels so it's definitely time to think about getting your home cosy for the winter evenings.
There are simple things you can do to create a cosy atmosphere at home. Roaring open fires, candles and soft throws are just the beginning. We have put together some top tips on how to create the perfect snug and shut out the winter cold.
Your choice of room colour is the first place to start. Warmer colours feel relaxing and inviting. Yellows and oranges signify sunshine and energy and can be quite dramatic, depending on how you use them. Red is very festive and fiery. Combining these stimulating colours with warm accessories will create a really cosy living space. Add textured wallpaper, like this Barbara Hulanicki Ophelia Yellow Flock Wallpaper, for a soothing effect.
Replace softer, lighter drapes with thicker, heavier ones to keep the warmth in and the cold firmly out. Throws and embroidered cushions or pillows are not only decorative, but they are comforting. This is a particularly good idea in period homes with high ceilings as it stops them from feeling so spacious and cold.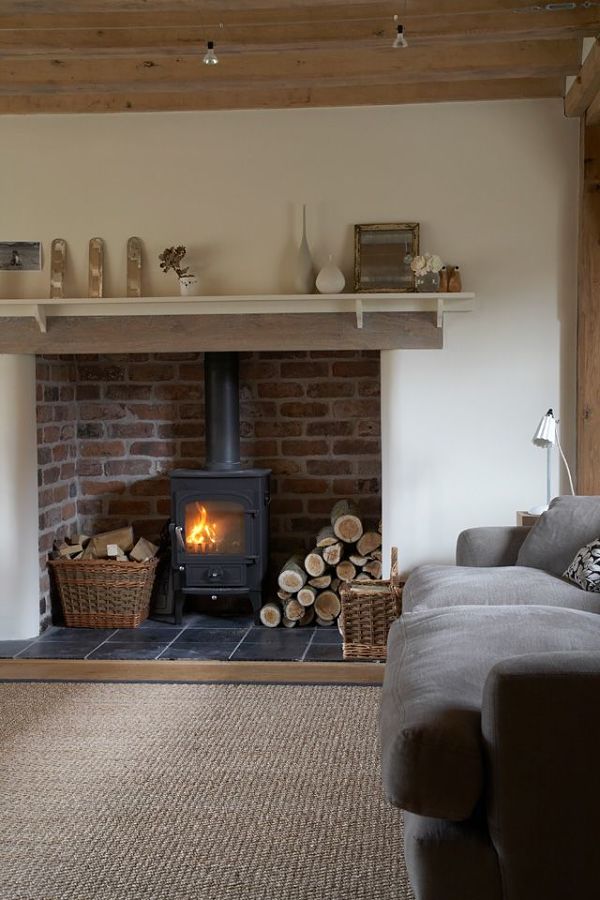 Lighting is very important in winter décor as people don't get enough of it at this time of year. Table lamps with shades in rich colours fill your room with warmth. Place lamps and scented candles on dark oak furniture, such as this lovely nest of 3 tables, which will add depth as well as sophistication to your room.
Thick, soft upholstery is ideal to enhance cosiness. Velvet armchairs are soft as well as decorative and add a touch of glamour to your room. Mix bright, block velvet furniture with dark, moody walls for a great contrast that will pull the room in and make it feel instantly warmer.
Jewel tones are still on-trend right now. Purple, emerald and teal are particularly popular, but add a bit of gold into the mix and you will get a superbly rich effect that is guaranteed to give your home a festive glow.
Day beds are a lovely way of adding luxury and comfort to your room. Curl up with a good book on a pile of cushions in your living room and hide away from the weather outside. Again, heavy fabrics and earthy or jewel tones are the perfect way to warm up and add sophistication to your home.
When thinking of the layout of your room, avoid angular, L-shaped configurations as well as seating pushed up against walls. Pull all of your furniture forward and face it towards the focal point of the room, such as a fireplace. This will make your room far more welcoming, especially when you have guests over.
Finish off with a hot water bottle and cup of tea; two sure-fired ways of keeping the winter chills at bay!
Get the Look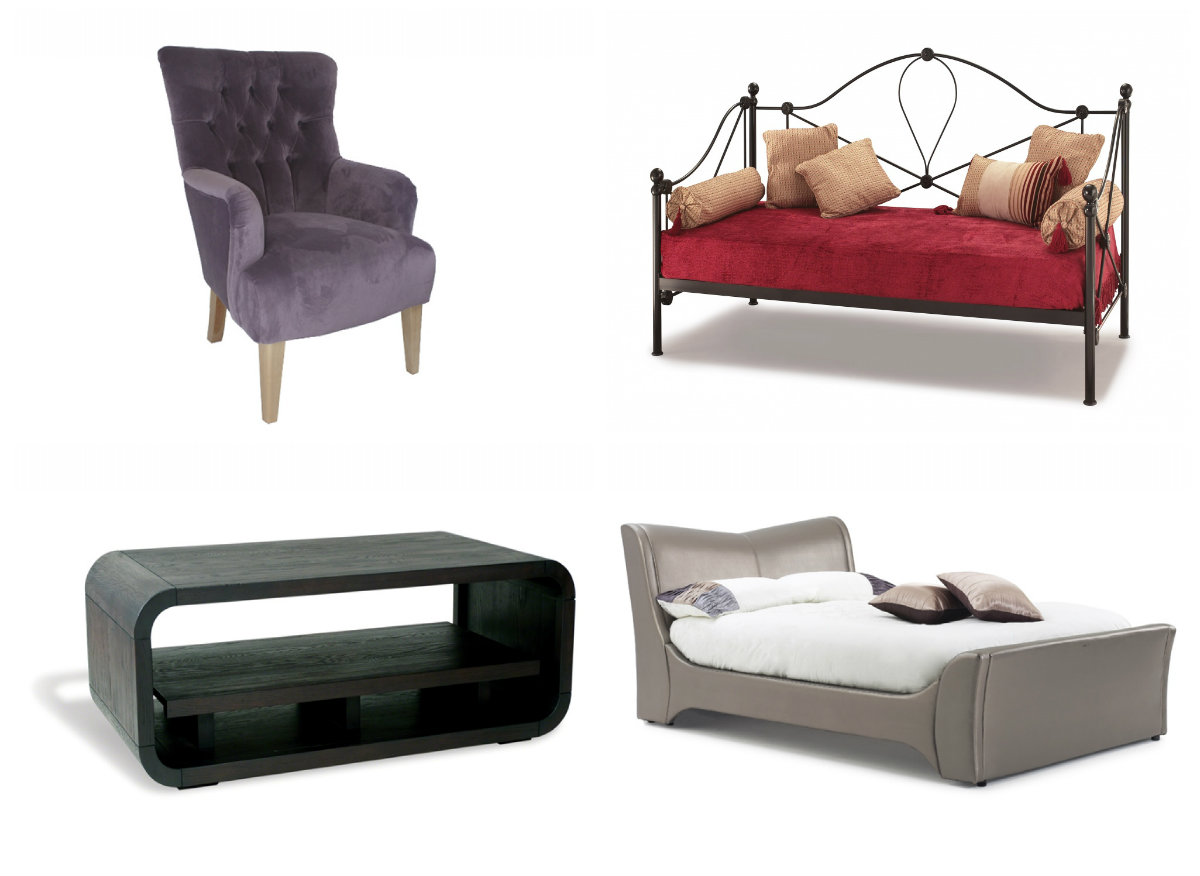 Top left: Bristol Soft Velvet Mystic Lavender Buttoned Back Armchair
Top right: Lyon Black Metal Day Bed
Bottom left: Lounge Dark Oak Coffee Table with Shelf
Bottom right: Veneto Gold Faux Leather Bed
Feature image sourced from Pinterest. Credits: iolandapujol.tumblr.com, borderoak.com and blog.lauraashley.com