Scandinavia is famed for its sleek interior design. With casual elegance and clean lines, this simple, yet highly livable décor centres around cosiness and functionality.
Due to winters being particularly harsh in Scandinavia, living spaces are light and airy to combat the darkness when the sun goes down early. The fireplace is the focal point of the room, with cosy sofas, reading corners and minimal, rustic accessories.
Recreating the look is very simple. We have put together a few tips to get your home looking cheerful, contemporary and de-cluttered the Scandinavian way: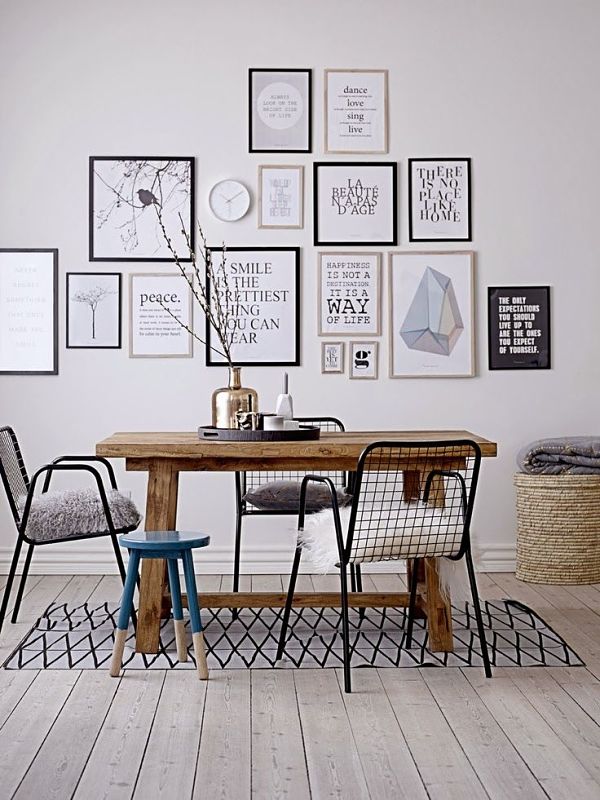 Use earthy, muted tones of white, cool grey and blue for a clean, crisp look that will stand the test of time and really brighten up your living space.
Ditch the wall-to-wall carpets and, instead, opt for wooden floors in a complementary shade to the walls. Add a large, central rug to bring warmth into the room.
Furniture should be highly crafted and understated. There should also not be a lot of it as the whole effect should look tidy and welcoming.
Take a leaf out of Scandinavia's book and become eco-friendly. Adding triple glazing or even just cladding on the walls will add warmth and cut down on your energy bills at the same time.
Lighting is really important in Scandinavian design. A central, overhead light as well as a few lamps will add to the feeling of space in the room and allow you to curl up on a lounge chair with a book and relax on those dark, winter days.
Swedes love the idea of being connected with the outdoors so most of their homes have a balcony or terrace, no matter how small they are. Floor to ceiling windows offer a sense of space in any room. Adding light drapes will keep out the chill and allow plenty of air in the summer months. If you're lucky enough to have a balcony then entertain, Scandinavian style, with an outdoor grill. N.B. Swedes have statistically more BBQs than Australians AND South Africans.
Incorporating this distinctive style will create natural balance and a sense of calm in your home, as well as keeping winter blues at bay.
Image Sourced via Pinterest. Credit: time-for-fashion.blogs.elle.es