The way that you position your furniture sets the tone for how your space is used and can impact the feel of the room.

Here we offer our best tips for arranging your furniture to create a room layout that is both highly functional and appealing to look at:
1. Make a plan
Whether you're furnishing a new room or looking to rearrange an existing one, it's a good idea to start with a plan. Measure up your room and draw out a plan on paper or using some free online software like Room Sketcher to try out different arrangements. This will save you dragging around heavy furniture before you're set on a final design.
2. Consider volume
Each item of furniture that you choose for your room will have a height, width and depth which dictate its volume.  If you want to create a calm feel in the room, stick to furniture with similar volumes. If you want a more energetic space, opt for furniture with different volumes. In either case, you can create interest by varying the height, depth and width of the pieces chosen.
3. Decide on symmetry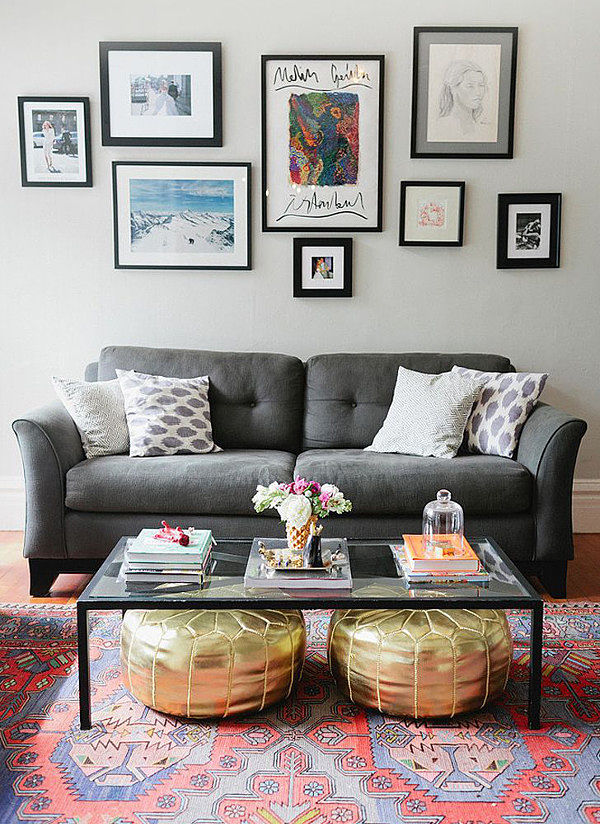 The way that pieces of furniture relate to each other to form a whole is referred to as 'balance'. Balance can be either symmetrical or asymmetrical. For a restful room, aim for symmetry – for example, place two identical sofas facing each other in front of the fireplace to create a welcoming seating area. For a more playful and visually stimulating room, choose asymmetry. To achieve this, the same sofas might be placed in an 'L' shape, or you might instead choose two different styles of sofa to add some excitement.
4. Use triangulation
Triangulation is an effective strategy to create a pleasing backdrop in an area of the room. A common example in interior design is to place a couple of end tables either side of your sofa, and a painting above the sofa. Visualise how these items sit against an imaginary triangle.
Triangulation can help make the best of your space from a functional perspective. Think about the items in your room that are used most often and make sure it is easy to access them. For example, in the kitchen, the cooker, fridge and sink are used most often and are usually placed together in what is referred to as the 'golden triangle'. In the living room, the same would apply to the TV, sofa and door. Make sure that you allow between 2 and 4 feet of walking space for all main pathways in the room, especially those leading to items that are used the most.
5. Make a good first impression
Consider the impression people get when they first walk into the room – what items do they encounter first? If it's the back of a chair or the side of a dresser, the effect will be less than welcoming. Pushing all your furniture against the wall can similarly make the room feel too functional and uninviting – instead, consider placing your furniture in areas or at angles to look cosier.
6. Break things up
A long rectangular room can feel uncomfortable and formal. As humans we feel more relaxed in square furniture arrangements. Furniture can be used to divide up the rectangular space and create areas – for example, your living room might have a space for relaxing and conversing that includes sofas and a coffee table, and a separate area for dining.
7. Put function first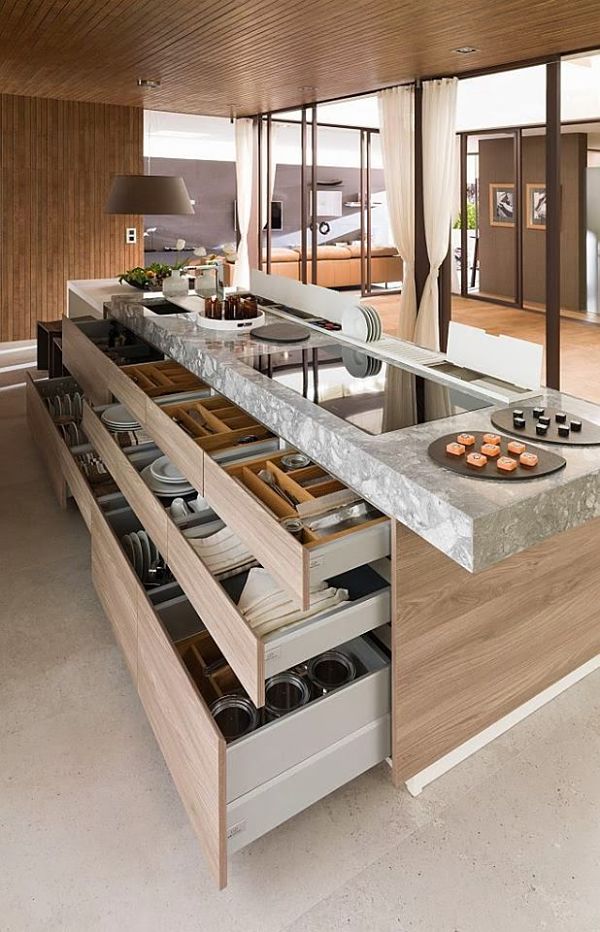 Although the design of the room should be visually appealing, the practical use of the room should take priority. The room needs to be convenient and comfortable to use for the purpose it was intended. This should always take precedence over its style, although with careful planning, you will be able to create a room that makes the right style statement without compromising on functionality.
8. Mix and match
Don't feel obliged to place certain furniture in the room it belongs to traditionally. For example, an armchair or chaise longue can provide a comfortable seating area in the kitchen for relaxing and conversing while the dinner is being prepared. A small sofa and table in the bedroom can create a peaceful place to sit back and unwind in the evenings, perfect if the living room is being used by other family members. Incorporating furniture that isn't usually associated with the room it has been placed in creates interest and puts your own unique stamp on your room design. It also helps you to make better use of the space that you have.
9. Light up
Make sure you plan to light the whole room when you're considering your layout, and don't restrict lighting to a single level. By using a mix of floor lamps, wall lights, ceiling lights and spots spread throughout the room, you will help draw the eye around the room and create a sense of space. Make sure you plan to include lighting suitable for the use of the room – often you will need ambient lighting provided by dimmable fixtures as well as bright lighting for reading and other activities.
Take a look at our guide to making the most of natural light in winter.
10. Deal with the TV
These days many of us have TVs in almost every room with the living room playing host to the largest screen. When deciding where to put the TV, don't hang it so high that it gives you neck ache to watch. A lot of people choose to place the television above the fireplace but this can be too high, making viewing uncomfortable.
Another problem with placing the TV above the fireplace is that it can become a focal point for the room, and in most cases it probably won't be your most attractive item of furniture. It's therefore a good idea to place the TV on a bookshelf or cabinet next to the fireplace. For optimal comfort, try and put the TV at eye level, no more than 10 feet and no less than 6 feet away from your sofa.
Take a look at our full range of brilliant contemporary home furnishings over on the main FADS site.
Image credits, sourced via Pinterest: thedesignfiles.net and domainehome.com, decoholic.org and popsugar.com.