There is no doubt about it that the Italy is recognised as the world leader in all things design. It's no wonder that the Super Bowl, Oktoberfest, Coachella of the interior design world – Salone del Mobile –  takes over the Italian city of Milan in April every year. Sophisticated, chic, and luxurious are all words that spring to mind when describing the Italian Style.
Patterns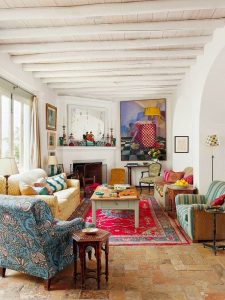 Characterised by the constant change of styles and fresh interior design ideas, perhaps why the Italian Designers are, in their own words, "Quite simply the best", is due to their courage to use new materials, patterns and c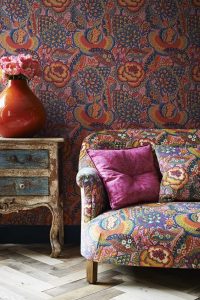 olour combinations. This key feature of Italian design is still present today seen through their joyful interior that is rich in artistry. Bold patterns that have been created by collaborating designers and brands are huge at the 2017 Salone del Mobile, so finding the perfect patterned furniture, furnishings and walls for your new Italian style home should be easy!
Modularity
Almost all aspects of Italian life centre around family. This is the same for interior design. The priority lies with a functional and accommodating yet relaxing space. Major emerging trends for Italian interior design are versatility and practicality. Modular furniture pieces are designed to be incredibly handy and long-lasting hence perfect for busy family homes. Modular furniture suits the smaller living space which is typical of Italian life nowadays – a 2 bedroom flat for a family of 5 is not unusual!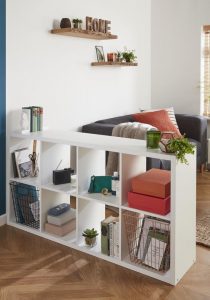 Storage cubes are designed to be stacked together depending on how much extra storage you need. Use as room dividers for the ultimate European style open plan living!
Luxurious Marble
And finally, marble and warm metallics is retro style that complements any interior decor. The use of marble in design has always invoked luxury. Along with the warm, soft, reflective metallics such as copper, brass and rose gold to furnish interiors, it's easy to see why this trend is the biggest in Italy for 2017. At FADS, we have a brand new marble and bronze range exclusive to the Arden Grace range. Coming very soon – Watch this space!