Summer is almost here and I am sure I'm not the only one looking forward to long warm days with family and friends. By this point many of us might be looking into going away on holiday for a relaxing break. Is that really necessary? Think of the cost, think of the stress.
You don't have to leave the country to be able to relax and enjoy the summer – trust me. With the right kit and the right weather to match you can enjoy outdoor summer weather with your loved ones without having to leave the country.
Just Relax and Enjoy
There are plenty of things you can do to transform your garden into a wonderful outdoor retreat where you can eat, socialize, relax and even have a nap in the sun. Day or night, you can make the most in your garden.
Gardening tips – Love your Lavender.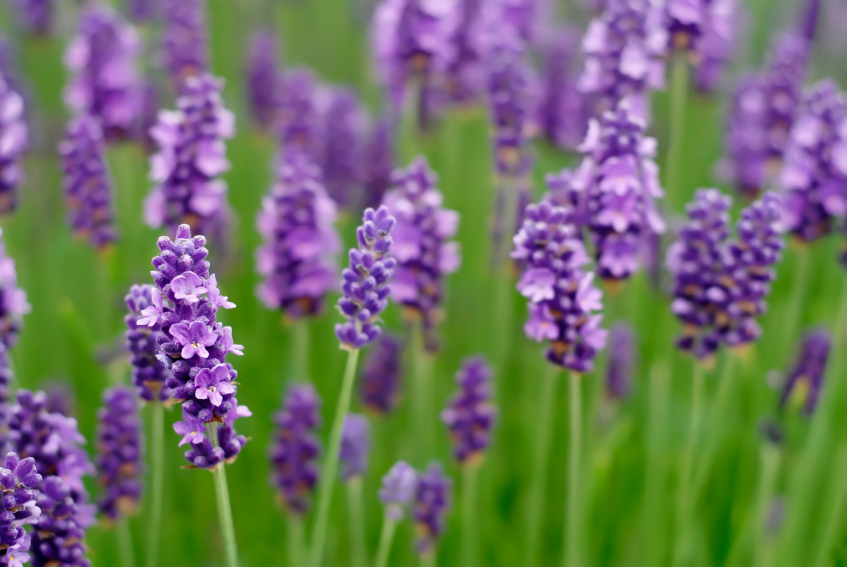 According to some sources Lavender can relieve muscle pain, migraines and headaches, so if you're the type of person that can never relax because of aches and pains, Lavender will really be a fantastic thing to help you relax this summer. You've heard about taking a bath with lavender bubbles, it's really the same principal, just apply it outside.
Spend the time in your garden to plant some lavender, place them around seating areas in your garden or around the door way and during the summer months from July to September enjoy the benefits and relaxation such a simple thing can bring.
Most people will read this and think 'seriously gardening is not relaxing', but I'm telling you it will all be worth it come July. If you're not fond of Lavender, I hear Chamomile and peppermint are also great stress relievers. Me, I'm fairly simple, just the smell of cut grass is enough.
Outdoor Daybeds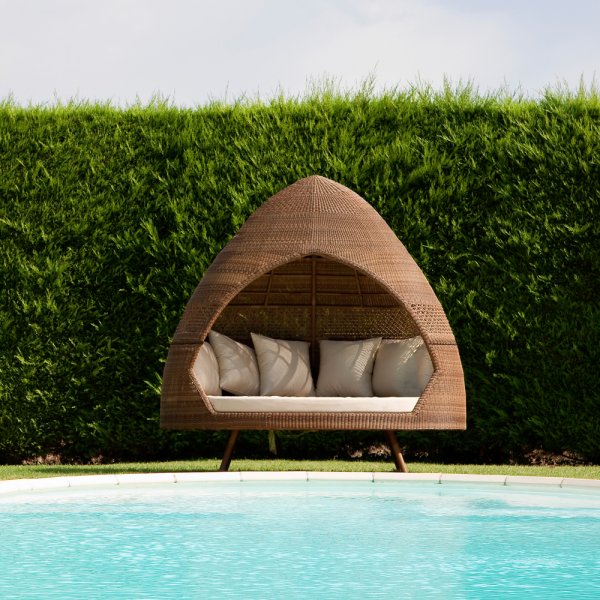 If you have the space and the cash, these beautiful outdoor daybeds offer an amazing area for relaxation, you can even lie down and use these as a comfortable napping area. I know it seems like an unusual concept to some –  having a daybed outside, but I'm sure many of you will come round to the idea very quickly.
Play time for adults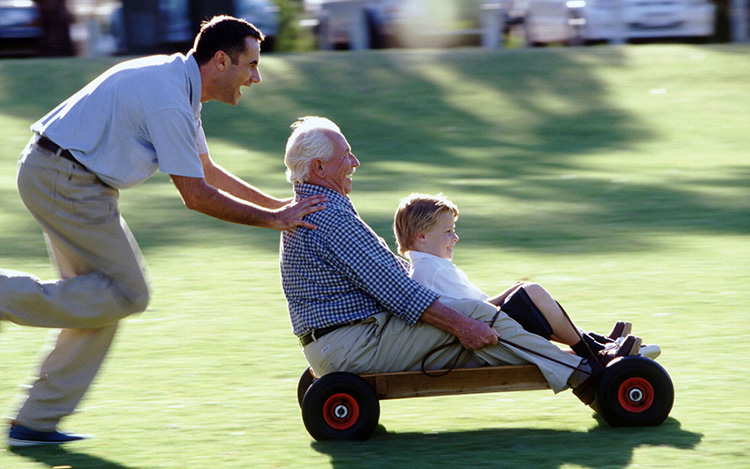 You don't have to be lying down or sleeping to be relaxing. Spending time with your children and acting like a child yourself is a great way to unwind and spend some valuable time together.
Forget your inhibitions, roll around on the floor, do some finger painting, play tag, all these things you can do outside that will make you feel like a kid again. Forget the stress, enjoy time with loved ones and, best of all, it's free.
Low lighting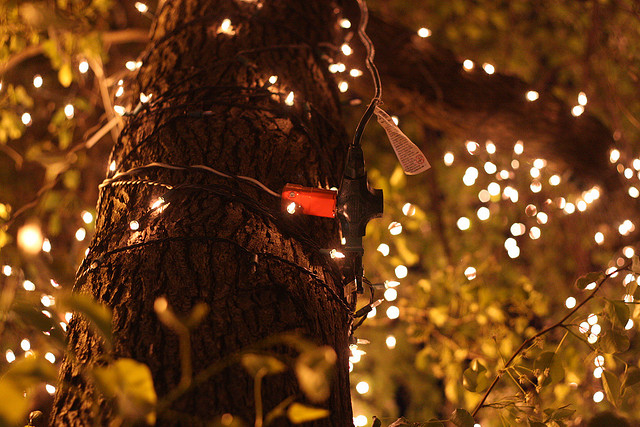 When the sun goes down that doesn't have to mean the end of the fun. Adding fairy lights around your dining area or seating area will add a beautiful relaxing area. At night with a little less going on, you can take time out to listen to the sounds of nature and enjoy a drink outside with a subtle twinkle of light in the background. My idea of bliss!
Relaxing in your garden can be so simple. There are so many things out there to help you unwind and let go of the stresses of day to day life, embrace them and you're onto a winner.
Enjoy.