We are proud to announce the rollout of a new range of products from trusted partner, Stompa. The new Uno S range will include a wide selection of furnishings for the bedroom from bunk beds to chests of drawers.

Launching today, all of the new range of Stompa products incorporate the classic minimalistic Stompa style with straight lines, bold tones and tasteful flourishes. Created to complement both contemporary and traditional bedroom styles, all the pieces have been designed to offer subtle sophistications.
Just a few of the highlights of the new Stompa Uno S range include:
Stompa Midsleeper w/ 3 Cube Units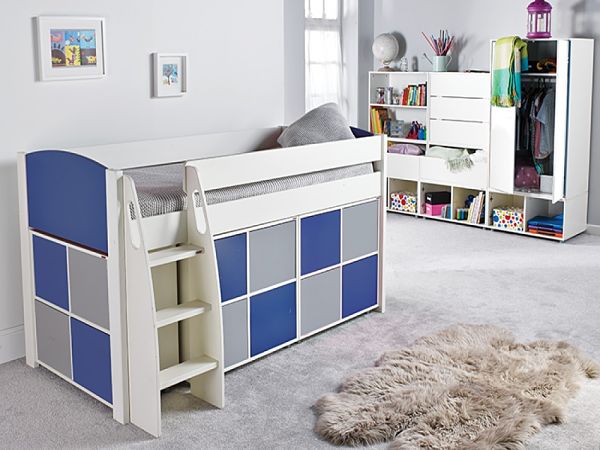 Combining fashion and function, this Midsleeper offers a raised sleeping platform with room for storage or play underneath. The unit can support three cube storage units with four doors apiece, great for the bedrooms of messy children. The built-in ladder with cut-out grab-handles make it easier for littler hands to climb into bed after a long day of play.
The simplistic white, navy and grey design can complement a wide range of children's bedroom styles.
Stompa Highsleeper w/ Desk and Futon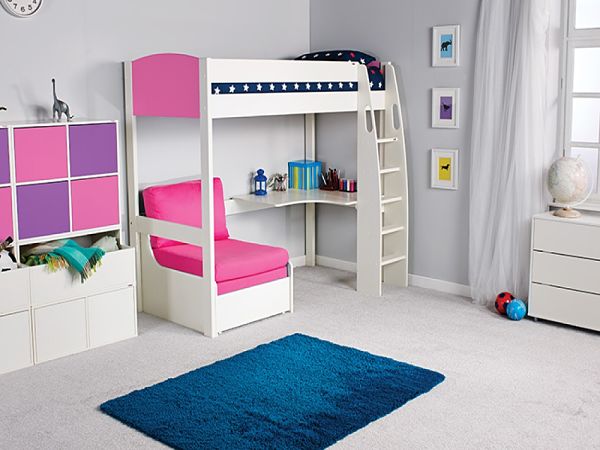 Accommodating sleepovers, homework and relaxation, this Highsleeper is ideal for a child's bedroom. The raised bed ensures there is plenty of space for work and play underneath. The plush chair folds out into a comfortable bed for when friends come to visit. The pink headboards and plush chair/bed makes this furnishing ideal for stylish kids.
The simplistic design with straight lines and minimalistic tones ensures the Highsleeper complements a wide range of different bedroom décor styles.
About Stompa
Tracing their history back to 1906, Stompa was founded in Norway and soon built up a reputation for high quality bunk beds and furnishings for children's bedrooms. One of the brand's models has recently been included in the popular John Lewis Christmas 2014 advert featuring Monty the Penguin.
Stompa offers a guarantee that only superior quality Scandinavian Pine is used throughout their furnishings. All woods are sourced from sustainable and managed forests.
For a full range of children's products from Stompa and all the other FADS partners, visit our dedicated kids furniture section or call our dedicated customer services team now on 01778 562803.