We asked Stacey, who runs The Design Sheppard blog, to share her story of trying to find and define an interior style. Most of us can relate to that!

Being the editor of a popular interior design blog leads many people to make the assumption that I must be an interior designer. I get it all the time and I don't blame people as it's an easy mistake to make given that many of the authors of popular interiors blogs are either designers or stylists. But I am neither. I am a writer by trade and it just so happens that interior design is my passion so it seemed logical to combine the two when I first decided to start a blog.
The other mistake that people often make is assuming that my home must be beautifully designed and impeccably styled. "I love your style, I would love to see your house" is something I hear so often, but hearing that actually makes me cringe inside. Because I've never really been sure what my style actually is. I know what I like but when it comes to pulling together an interior design scheme for my home, it's really not that easy. After all, interior designers train for years to do what they do so it's not surprising that this is something I struggle with.
Like a growing portion of the population, I have spent most of my adult life living in rented accommodation. At one point I was totally convinced that I would never make it onto the property ladder and I had resigned myself to the fact that I would be forever living in someone else's magnolia home, devoid of any personality or character and unable to put my own stamp on the place. (At this point, I believed that I would somehow know what my stamp was if only I had a home to put it on.)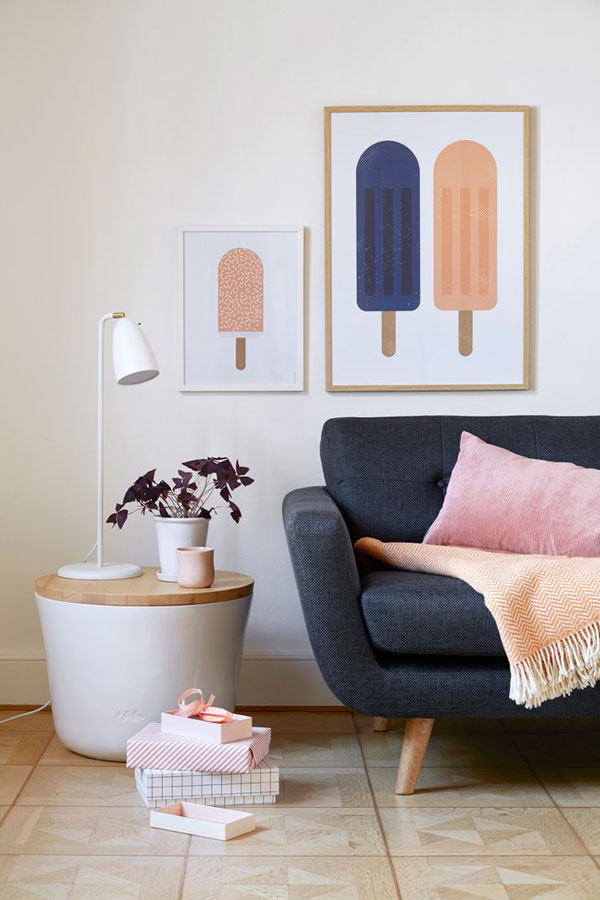 Being unable to make major changes to my home such as repainting, adding wallpaper, changing the carpets, putting in a new kitchen, or retiling the bathroom meant that I never really thought too deeply about what I would do if this was one day an option.
So when last year we bought our first flat and this finally did become an option, I found myself disappointingly incapacitated. And by that I mean that all of a sudden I discovered that I did not have the ability to make the decisions necessary to personalise my new living space. I had become paralysed by my new found freedom and realised how scared I was to make the changes I had dreamed of for so long.
In an almost desperate attempt to discover my style and get an idea of how I should redecorate I decided to check my Pinterest account for inspiration. I realised that whilst I had been pinning for quite some time now, I very rarely opened the individual boards in order to see what I had been pinning. On many of the boards I was really taken aback to see just how similar all my pins were. Over and over I had been pinning images that were all very similar in style and I just hadn't realised it until I saw all the pins side by side on the boards.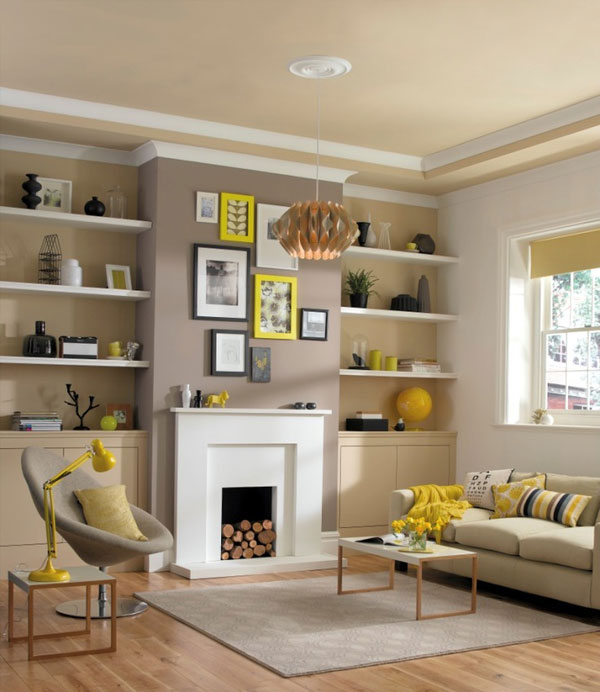 This became even more evident when I started to curate my design shop. I had absolutely no problem choosing the products I wanted to sell in my online shop and when I saw them all together I realised that on the whole they all went beautifully together even though I had not been consciously trying to select products that complimented one another.
It was at this point that I realised that my main problem was not the fact that I didn't know my own style, but that I simply lacked the confidence to believe that I could pull together an interior that would work. I'm not sure why I have such little faith in my abilities, but being a perfectionist certainly doesn't help matters.
I was at a design show a few years ago and remember having a really interesting conversation with one of the product designers. I had explained how despite being a design writer I was unable to design my own home. She told me to stop over thinking it and to simply fill my home with objects and pieces that I love and the mere fact that I had chosen them means that they would automatically work well together. She said that as long as I liked the things in my home and the way it looked, that was all the mattered. This advice has stayed with me ever since.
This year, my New Year's resolution is to take this advice. I'm going to stop over thinking and stop fretting about creating the perfect interior. As long as it's perfect for me and my family, then that should be enough.
Be sure to check out the FADS Winter Sale, which runs until 11th January 2015 – you can save at least 10% on everything, and some furnishings are discounted by 50%!
Image credits: blog.jelanieshop.com and artexeasifix.co.uk