Everyone knows the name Stompa. For over half a century Stompa have been designing and producing quality children's bedroom furniture, so they've got to be goods.
As one the leading suppliers of children's bedroom furniture, Stompa items are specifically designed for children of all ages allowing them to have a bedroom they will adore.
The Stompa range includes exciting designs and colours, which can be customised to offer a place for your little one to play, sleep and enjoy.
"Functional, versatile and safe"
you can provide your little ones with a complete bedroom to suit their individual personalities. Stompa are dedicated to providing quality bedroom furniture at competitive prices.
FADS are proud to bring this innovative furniture to our customers as we believe children's furniture should reflect their personalities and provide a safe, comfortable environment.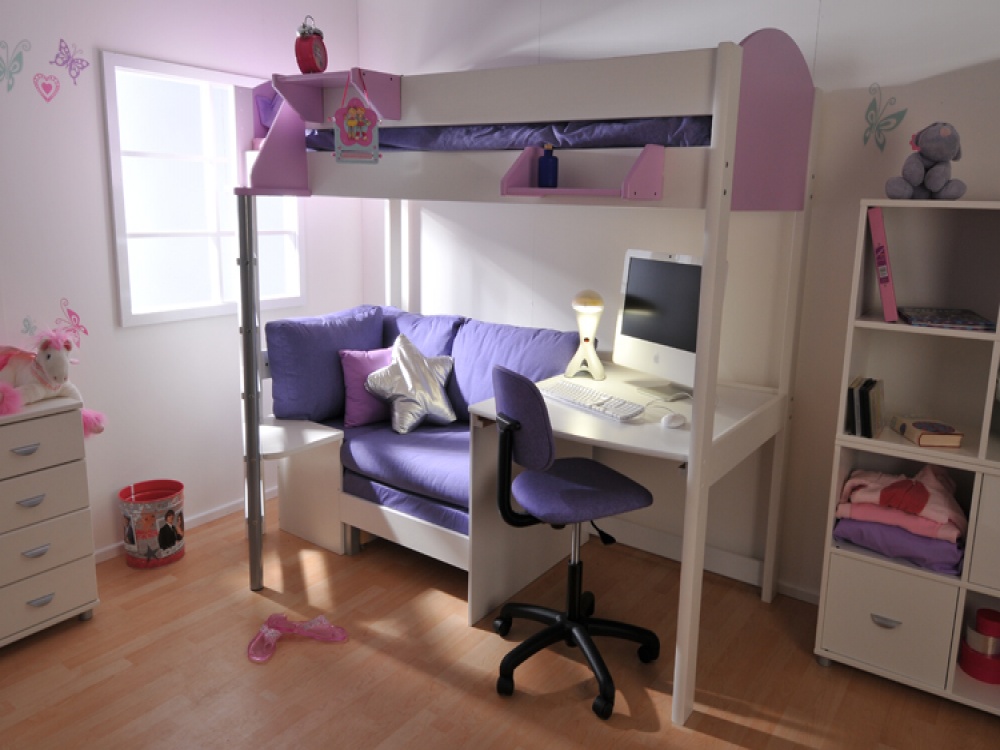 Nowadays children have all sorts of toys and nic naks which can leave a room looking cluttered and untidy and can leave parents wound up with constantly having to clean them up.
The Stompa ranges offer convenient child friendly storage, teaching children to keep their spaces neat and tidy.
1. What does the Stompa Range Include?
The Stompa range includes desks, bed frames, mattresses, bookshelves, drawers, seating… well everything you'd need really. For example, we have storage and seating that easily converts to an extra bed for sleepovers, whilst also providing areas to study and relax.
A child's living area is a place where; they should have fun, find innovation and keep them distracted long enough to allow you to relax.
2. Choosing your Stompa Bed? Its easy.
However our best selling Stompa's are Stompa Rondo 2, Stompa Casa 3 , Stompa Uno Bunk Bed, Stompa Classic Kids White Single Bed & then choose your colour and design. Stompa Beds come in either a White or Pine finished bed frame and colour choices for shelves and storage.
Click here to view our wide selection of kids beds with Free & Fast Delivery.