Most people would consider painting walls in room's neutral or light colours – Boring!
A feature wall can really show your independence, style and creativity. With colour and all sorts of designs you can paste a bit of your personality onto a wall you can look at and admire all day, everyday.
What better way is there to make a statement in your rooms then with a feature wall?
There are a few hidden rules when it comes to choosing a feature wall in your living room or bedroom.
Never have a feature wall that has a window or a door on it.
A feature wall should be the largest wall in the room
The feature wall should be the first wall you see when you walk into a room.
With the above in mind, you should now know which wall you want as the feature wall. If you don't, go away a choose one before you go any further.
Wallpaper is normally the favourite for a feature wall
With hundreds of different wallpaper designs, colours and even textures there is something out there for everyone.
Whether you prefer stripes, flowers, vivid colours or ever skulls, peacocks or crocodile skin (I know, a bit strange right?), anyway FADS has something for every household whether you want to use it for a feature wall or even a full room.
When it comes to living rooms and bedrooms a feature wall can make all the difference, for example; smaller rooms would benefit from a striped design to add the illusion of extra height or width.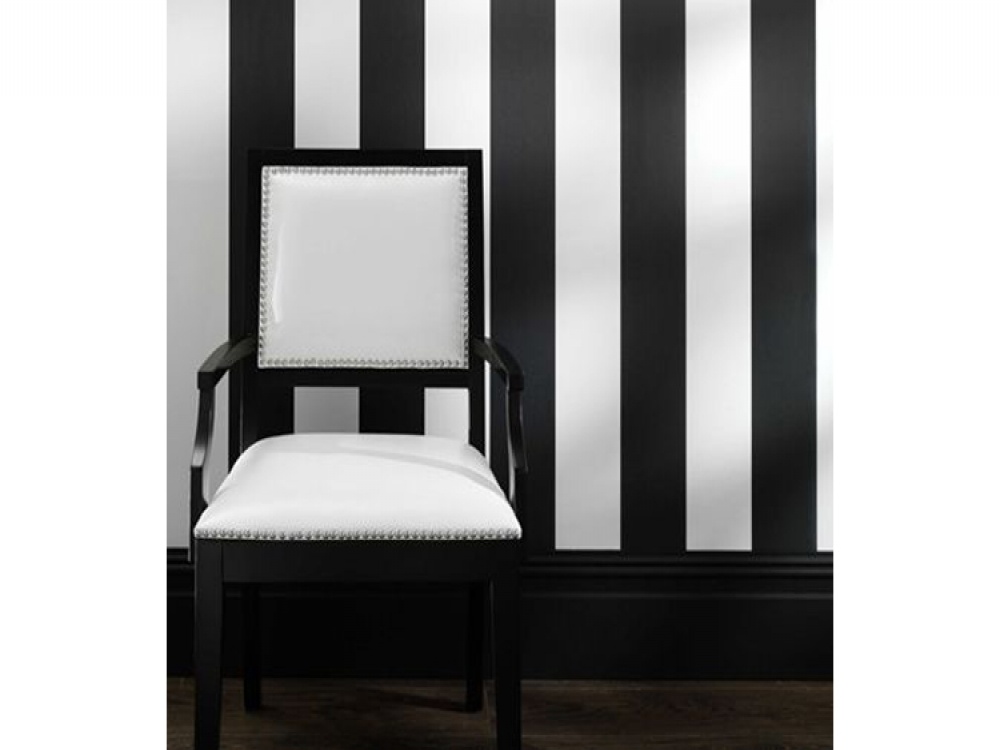 FADS have some fantastic striped wallpaper for example our Bravo Black & White Striped Wallpaper.
The Bravo Black and White Stripped wallpaper features a simple design ideal, especially,  for smaller rooms it can make all the difference.
With alternating black and white thick stripes this will still catch your attention as a feature wall should but it will also make you room look taller and wider for a more open feeling space.
Well I hope this has given you a few ideas for your own feature wall, if you after a different look or something a bit more colourful come and have a look at FADS.co.uk. You'll be sure to find something to your personality.
Images sourced via Pinterest. Credits: Etsy.com and stickwood.com