What is a day bed? For those who don't know I'll keep it simple.
A day bed is basically a bed that looks like a seat.
Instead of having a top and foot end, day beds usually feature a side rail as well making it more like a bench.
These day beds are ideal if your use to having guests around or for children's bedrooms that don't have much space.
With a mattress and a few scatter cushions you have a beautifully designed seating area and if needed add a pillow and a duvet, you have a wonderfully comfortable bed.
We have noticed day beds are certainly gaining in popularity, so to keep up we have increased the options available.
We have day beds in black, white, cream and natural; day beds are also available in wood and metal.
If you are new to the range of day beds and want to see some of the more popular choices, keep reading.
Noted below are our most popular and sought after day beds. Displaying beautiful elegant designs these metal day beds are beautiful to look at and many people seem to agree.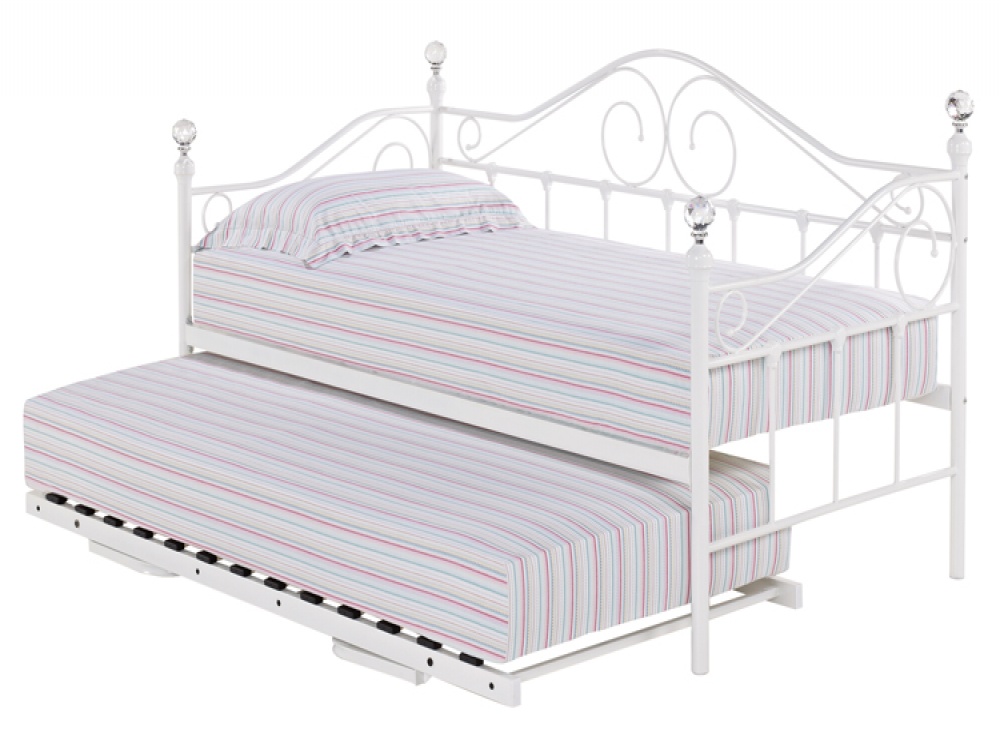 The first of these three day beds I will introduce is the Firenze day bed. This day bed has always been a fantastic product for us.
With it's elegant, decorative design and crystal finials, the Firenze day bed makes the perfect addition to children's bedrooms or in spare rooms.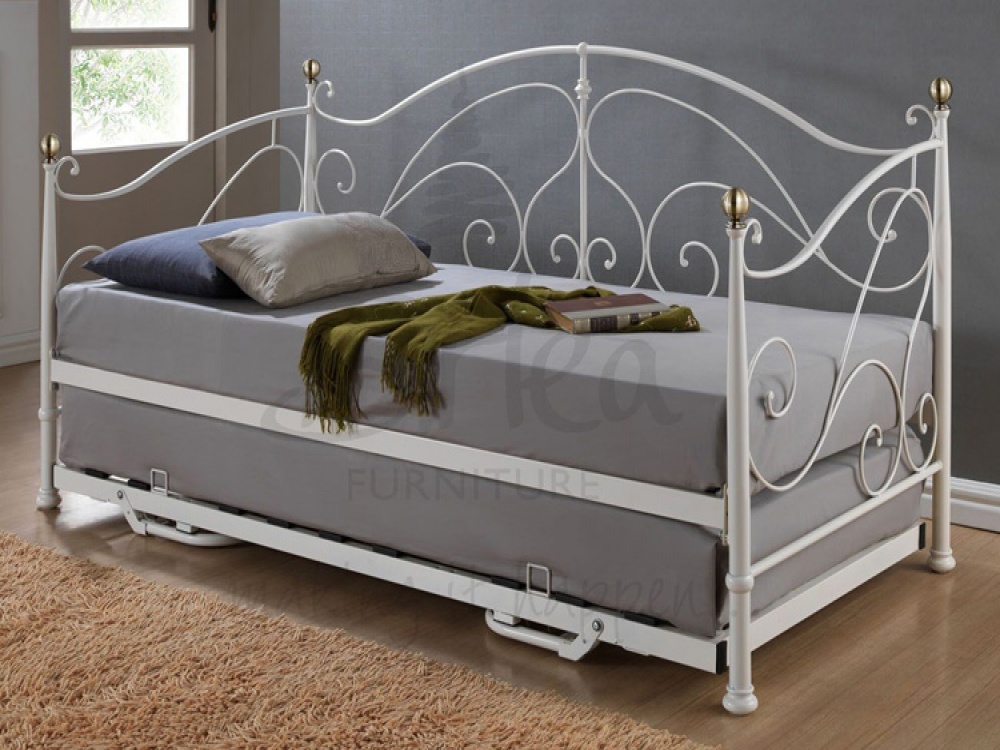 Secondly, another fantastic day bed high in popularity is the Milano Cream day bed.
With its beautiful design and, almost, romantic feel, the Milano Cream day bed will offer an image that is certainly eye catching and would be a beautiful addition to any girls bedroom.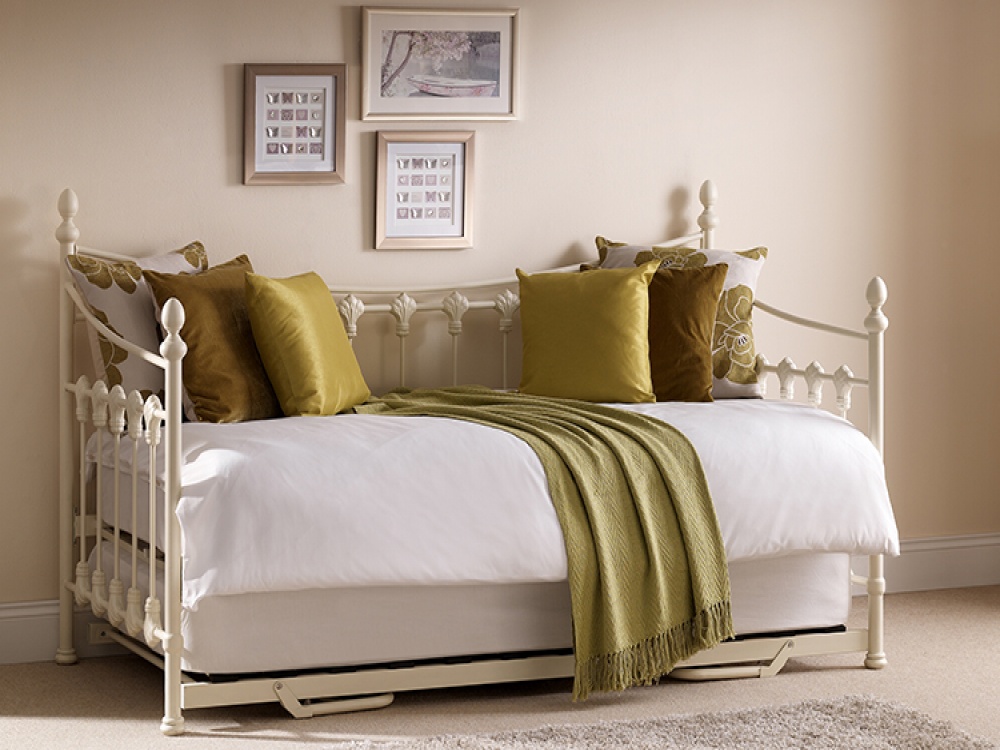 The final one I'll briefly mention is the Versailles metal day bed. The beautiful off-white finish makes this day just as appealing as the Firenze or the Milano but instead of the swirls and round shapes formed from the metal, the Versailles day bed has a vertical slat type shape.
Maybe not as elaborate as the others but it is still just as popular as the rest.
To prevent me from boring you any further, visit FADS.co.uk and take a browse for yourself. I can't mention every single day bed we do, it would be easier for you to see them for yourself.